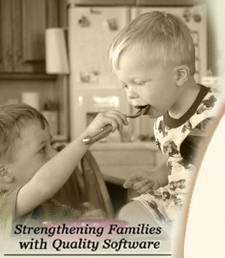 ---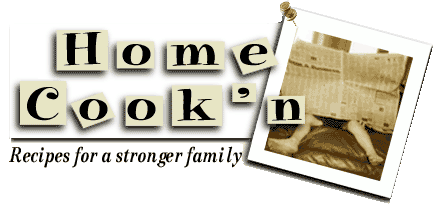 Year-Round Harvest
By Camille Rhoades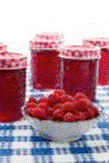 When you are lucky enough to reap a great harvest or to live close enough to a farm to benefit from theirs you will want to put each fruit or vegetable to good use. There are several different methods for preserving your harvest for use throughout the year. The methods vary greatly in the length of preservation, amount of work required, and even the type of fruit or vegetable they re most successful with, but there is sure to be a method or two that works well for you.
The National Center for Home Food Preservation has an excellent, up-to-date web site with information on all types of food preservation. You can find great information on food safety, preservation methods, recipe suggestions and more by checking out their site.
Freezing
Many fruits and vegetables keep well in the freezer. When blanched and frozen soon after harvesting, this can be the best method for retaining nutrients, as well as color, texture and flavor. Most vegetables can last 8 - 12 weeks in the freezer making this a very easy method for preserving for a few weeks, but not a year long solution.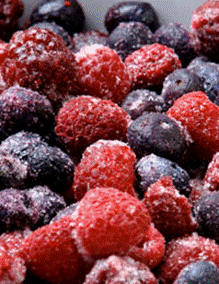 Some basic tips for freezing fruits & vegetables:
Freeze food immediately after packaging.

Clean fruit and vegetables well and allow the outside to dry before freezing.

Keep freezer temperature at 0 degrees F. Or lower. You can set your freezer control for -10 degrees F. the day before freezing, to speed the process.

Donít try to pack your freezer with unfrozen produce. This will only lower the temperature in the freezer and lengthen the time needed for the produce to chill.

Suggested Recipe and Tip:

To freeze cantaloupe in balls, slices or cubes, use only firm, ripe fruit. Cut the melon in half, remove any seeds and cut out the fruit from the rind. Place melon directly in containers, label, date and freeze. If you want the melon to keep it's shape, place the pieces on a cookie sheet and freeze overnight. The next morning, transfer the frozen fruit to plastic freezer bags or containers. Return to the freezer and use as needed. The frozen melon should keep up to a year in the freezer.

Cantaloupe Smoothie

1 cup orange juice
1 cup peeled, seeded and cubed cantaloupe
honey to taste
1 cup ice

Place the juice, fruit and honey in a blender. Blend on high speed for 30 seconds. Add ice and blend until smooth.

Canning

Canning is a great method for preserving fruits and vegetables with a high water content, like tomatoes, mushrooms, beans and peaches, but it is essential you follow canning guidelines to the letter. This method takes a little more time upfront, but will provide longer preservation.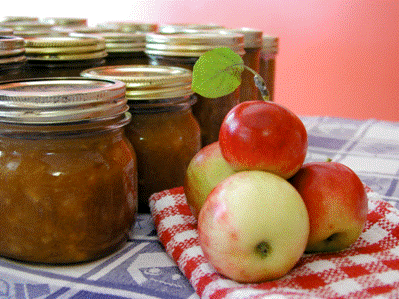 Some basic tips for canning fruits & vegetables:
Choose only disease free fruits or vegetables and wash them well before processing

Use clean jars and new seal lids

Process in boiling water or a pressure canner for the specified amount of time

Suggested Recipes:

Spiced Apple Rings

12 pounds firm tart apples, no more than 2 1/2-inch diameter
12 cups sugar
6 cups water
1 1/4 cups white vinegar, 5 % acidity
3 tb whole cloves
3/4 cup red hot cinnamon candies or 8 cinnamon
1 teaspoon red food coloring, optional

Wash apples. Peel and slice one apple at a time. Immediately cut crosswise into 1/2-inch slices, remove core area with a melon baller and immerse in ascorbic acid solution to keep the apples from discoloring. In a 6-quart saucepan, combine sugar, water, vinegar, cloves, cinnamon candies, or cinnamon sticks and food coloring. Stir, heat to boil, and simmer 3 minutes. Drain apples, add to hot syrup, and cook 5 minutes. Fill wide mouth sterilized canning jars with apple rings and hot flavored syrup, leaving 1/2-inch headspace.

Adjust lids and process in a boiling water canner according to the recommendations below. Makes about 8 pints.

Table 1. Recommended process time for Spiced Apple Rings in a boiling-water canner.
Style of Pack: Hot. Jar Size: Half-Pints or Pints.
Process Time at Altitudes of 0 - 1,000 ft: 10 min.
1,001 - 6,000 ft: 15 min.
Above 6,000 ft: 20 min.

Drying

Drying fruits, vegetables and herbs is also a very easy process and can be done without any special equipment or speeded up by using the oven or a dehydrator. Dried fruits, seeds, jerky, leather and even popcorn can be done by these methods.

Some basic tips for drying fruits, vegetables & herbs:


Be sure the fruits and vegetables are fully mature and disease free.

Provide good air circulation while drying, to prevent spoilage.

Donít rush the process. Partially dried fruits, vegetables and herbs wonít last long.

Suggested Recipe:

Oven-Dried Tomatoes

Prep Time: 15 minutes
Cook Time: 6 hours

5 pounds (2.5 kg) Roma (oval) tomatoes
Fine sea salt

Preheat oven to 200 degrees F. (100 degrees C.; gas mark 1), or the lowest setting possible. the oven racks.

Trim and discard the stem ends of the tomatoes. Halve each tomato lengthwise. Arrange the tomatoes, cut side up, side by side and crosswise on cake racks set on the oven racks. Do not allow the tomatoes to touch one another. Sprinkle lightly with salt.

Place in the oven and bake until the tomatoes are shriveled and feel dry, anywhere from 6 to 12 hours. Check the tomatoes from time to time: They should remain rather flexible, not at all brittle. Once dried, remove the tomatoes from the oven and allow them to thoroughly cool on cake racks. (Smaller tomatoes will dry more quickly than larger ones. Remove each tomato from the oven as it is dried.)

Transfer the tomatoes to zipper-lock bags. The tomatoes will last indefinitely.

Yield: 2 cups

Pickling

Cucumbers come to mind when we think of pickling, but many vegetables and fruits can be preserved in this manner, including peppers, cauliflower, apples and pears. Relishes are also prepared by pickling

Some basic tips for pickling fruits & vegetables:


Always follow a tested recipe. Even in vinegar, spoilage can happen. Canning pickled products by the boiling water methods further stops spoilage.

Suggested Recipes for Pickling:

Squash Pickles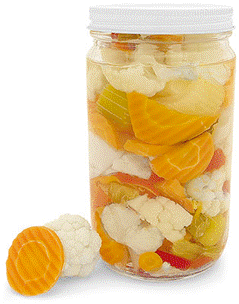 8 cups yellow summer squash, sliced
2 cups sliced sweet onion
1 tablespoon non-iodized salt
1 cup diced green bell pepper
1/2 cup diced red bell pepper
2 cups cider vinegar
3 1/2 cups sugar
1 teaspoon celery seeds
1 teaspoon mustard seed

Combine squash and onion slices in a large enamel kettle; sprinkle with salt. Let stand 1 hour. Add green pepper, vinegar, sugar, celery seeds and mustard seeds and bring to a boil. Pack in jars. Bring water to a boil in a boiling water-bath canner. Place hot filled jars in rack and into the water. Starting timer when water returns to a boil with jars in it; process for 5 minutes, or 10 minutes for altitudes of 1,001 to 6,000 feet. Over 6,000 feet, process for 15 minutes.

Jams & Jellies

No method of preserving food smells as wonderful as making jams and jellies and could anything taste any better?

Some basic tips for making jams and jellies:


The freshest, sweetest fruit makes the best jelly

The acidity level has to be right for the fruits to gel. Lemon juice is added to low acid fruits.

Donít alter sugar amounts in recipes. Sugar helps preserve and gel the fruits.

Suggested Recipes for jams & jellies:

Fresh Fig Preserves Recipe

Fresh fig preserves are flavored with lemon juice, cinnamon, and ginger root. You may omit the cinnamon and ginger, if you wish, but they do give the figs a nice spark of flavor.

Prep Time: 20 minutes
Time: 1 hour

2 (1-inch thick) slices peeled fresh ginger
1 whole cinnamon stick
4-1/2 pounds sugar
1/4 cup fresh lemon juice
4 pounds firm ripe figs, washed and peeled
2 lemons, sliced and seeded

Tie ginger and cinnamon stick in a cheesecloth bag. Set aside.

Place sugar and lemon juice in a large non-reactive stockpot. Heat, adding just enough water to dissolve the sugar. Add spice bag, figs, and lemon slices. Bring to a boil, reduce heat, and simmer at a low boil about 45 minutes, stirring often to prevent sticking.

Remove and discard spice bag. Spoon hot fig preserves into hot, sterilized canning jars. Wipe rims clean and seal immediately with hot, sterilized lids. Process in boiling water bath for 5 minutes for half-pints or 10 minutes for pints.

Yield: 8 to 10 half-pints







---
If you have any additional tips that you'd like to add, please post them on the
Cook'n Club Forum
(if you're a
Cook'n Club Member
)...or e-mail them to
Dan@dvo.com
.
---
Join the Cook'n Club!An unbeatable value with exclusive benefits for members only.
Enjoy articles like this and many other benefits when you join the Cook'n Club.
---