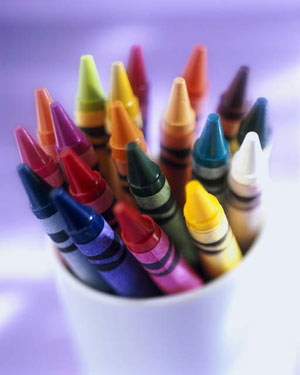 A paper tablecloth can quickly bring an exciting element of eating out onto your own dining room table. This idea works great for birthday parties, baby or bridal showers, or just for some random family fun on a regular weekday evening.
Pick up a large sheet of white butcher paper at a craft or paper store and use masking tape to secure a paper tablecloth onto the dinner table. Set out a bowl of crayons or markers along with the appetizers and let the entire family scribble out their creativity over supper. Draw pictures of one another or write friendly notes.
The kids will have a colorful dinner to remember and clean up is as easy as tearing off the paper tablecloth and tossing it away. Be sure to take a picture of the family artwork first and add another family fun times memory to the scrapbook.
---
Join the Cook'n Club!An unbeatable value with exclusive benefits for members only.
Enjoy articles like this and many other benefits when you join the Cook'n Club.
---