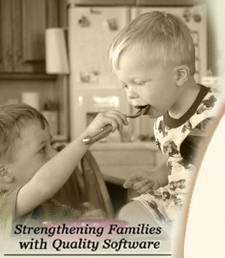 ---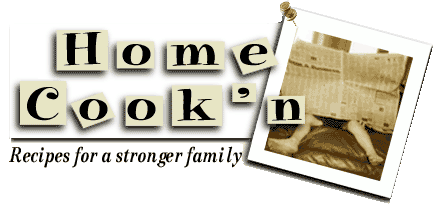 Silver White Cake
Hello,

From "Betty Crocker's 40th Anniversary Edition Cookbook" I am of course missing the 2 pages for The SILVER WHITE CAKE (PAGE 72) and the CREAMY VANILLA FROSTING (PAGE 84) Are you able to e-mail me those 2 recipes?

Thank you,

Nehama Pielet

---

I found the Silver Cake recipe in my version of the cookbook, however I don't have a frosting called Creamy Vanilla. I've posted the White Mountain Frosting below. I also have on called Vanilla Butter Frosting, Creamy Glaze, or Velvet Cream Frosting (uses a mix). Do any of those sound right??

Happy Cook'n,

Desi @ DVO

Silver White Cake

2 c. all purpose flour or 2-1/4 c. cake flour
1-1/2 c. sugar
3-1/2 tsp. baking powder
1 tsp. salt
1/2 c. shortening
1 c. milk
1 tsp. vanilla
4 egg whites (1/2 cup)

Preheat oven to 350-F. Grease/flour baking pans. Measure flour, sugar, b. powder, salt, shortening, 2/3 c. milk, and vanilla into large mixer bowl.
Blend 1/2 minute on low speed, scraping bowl constantly. Beat 2 minutes high speed, scraping bowl occasionally. Add remaining milk and the egg whites; beat 2 minutes high speed, scraping bowl occasionally. Pour into pan(s). Bake oblong 35-40 minutes, layers 30-35 minutes or until wooden pick inserted in center comes out clean. Cool. For cupcakes, pour into paper-lined muffin cups, filling each 1/2 full. Bake 20 minutes. 2 doz cupcakes.

White Mountain Frosting

1/2 cup sugar
1/4 cup light corn syrup
2 tbsp. water
2 egg whites (1/4 cup)
1 tsp. vanilla

Combine sugar, corn syrup and water in small saucepan. Cover; heat to rolling boil over medium heat. Remove cover and boil rapidly, without stirring, to 242-F. on candy thermometer (or until small amount of mixture spins a 6-8-inch thread when dropped from a spoon).

As mixture boils, beat egg whites until stiff peaks form. Pour hot syrup very slowly in a thin stream into the beaten egg whites, beating constantly on medium speed. Beat on high speed until stiff peaks form; add vanilla during last minute of beating. Fills and frosts two 8- or 9-inch layers or frosts a 13x9-inch cake.

---
Thank you so much for the recipes! What support!

The cake sounds right - the frosting must be the Vanilla Butter Frosting, as I have not baked with corn syrup.

Would you send me that frosting recipe?

When you do, I will make the cake & the frosting and get back to you with my test results.

This layer cake with coconut added to the frosting graced many a holiday table.

Again, thank you!

Looking forward to the frosting

-Nehama
---

Enjoy!!

Desi

Vanilla Butter Frosting

1/3 cup soft butter or margarine
3 cups confectioners' sugar
1-1/2 tsp. vanilla
about 2 tablespoons milk

Blend butter and sugar. Stir in vanilla and milk; beat until frosting is smooth and of spreading consistency. Fills and frosts two 8- or 9-inch layers or frosts a 13x9-inch cake.

Note: To fill and frost three 8-inch layers, use 1/2 cup butter, 4-1/2 cups confectioners' sugar, 2 tsp. vanilla, and about 3 Tbsp. milk.


---
Join the Cook'n Club!An unbeatable value with exclusive benefits for members only.
Enjoy articles like this and many other benefits when you join the Cook'n Club.
---