Whether you have been cooking crawfish and shrimp all day or not we all need a way to freshen the smell of our disposal every now and then. Nothing is worse then having smells left behind there after a great meal.
So, for this month's "kitchen remedy" I have searched the internet high and low, polled friends, and even consulted my mother-in-law to learn just what works for keeping your disposal clean and odor free!
And the much anticipated findings are…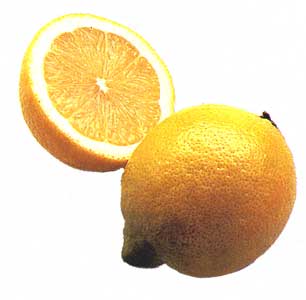 Lemons and Limes:
The citrus smell can really give your kitchen a nice smell and when you grind up the rind it can also help get the grime off the blades a little. In fact, if all you have is the rind, that is just as well. So don't toss it after you juice that lemon. Use it to freshen up the disposal!
Oranges and other citrus:
Same as the lemons and limes. Some just prefer one over the other.
Coffee:
If you drink coffee you can pour the grounds down the disposal and let it run for a few seconds.
Vinegar:
It is no secret that I love vinegar. I think it can do everything around the house and the disposal is no exception. You can pour straight vinegar down or pour baking soda first and follow with vinegar. Let it sit for a few minutes and then rinse with warm water. Do this weekly and you shouldn't have much trouble with odors.
Ice:
Yep, that simple. Ice is hard enough that it can break up some of the residue that gets left behind sticking to the blades. Every month put an ice cube tray full down the drain and run it until you hear that they are gone. Then run water to rinse it all out. To really make this effective freeze a tray of ice cubes mixed with one cup of vinegar. Then you get the best of both worlds.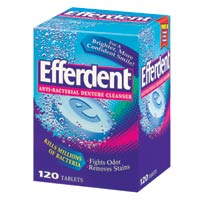 Denture tablets:
In all fairness I must admit I haven't tried this, but I hear it works! Put a denture tablet in and let just enough warm water down to really get it fizzing. After it is all fizzled out, rinse the drain.
Commercial solutions:
There are products on the market that you can find on the cleaning aisle of any store that are made for this purpose. In my opinion, why spend money on that when I have the things I need in my kitchen anyway! I have had as much success with vinegar, ice, and lemons, as I ever have with a store bought solution, but they are always an option.
Remember that it is important to use the disposal properly in the first place too. So keep the water running whenever it is in use and make sure you are keeping grease out of there. With these simple steps and an occasional rinse with vinegar, ice, or lemons your disposal shouldn't be turning your nose up anymore!
---
Join the Cook'n Club!An unbeatable value with exclusive benefits for members only.
Enjoy articles like this and many other benefits when you join the Cook'n Club.