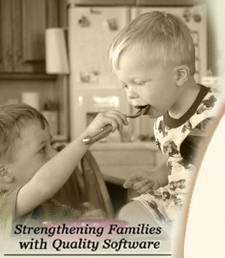 ---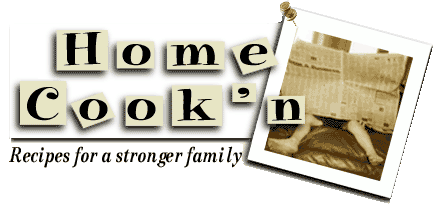 Homemade Cake Mix
By Amy Hunt
When I first read this article I have to admit that I wasn't too excited. Cake mixes are so cheap to buy and come in great flavors why on Earth would I want to make my own. But then I did. The cakes from this mix turn out AWESOME! They taste great and are so easy to make. Plus I knew exactly what was in the cake (no preservatives or strange ingredients that I could not pronounce).

Try it out, and then let us know what you think.

Homemade Cake Mix
By Linda Larsen

This wonderful mix can be substituted for any purchased cake mix. Unlike other homemade cake mix recipes, this one has less fat, so it can be substituted for the purchased cake mix recipes, which often add oil or butter.

INGREDIENTS:

* 7-1/2 cups sifted flour
* 1 Tbsp. salt
* 4-1/2 cups sugar
* 4 Tbsp. double acting baking powder
* 3/4 cup cold butter

PREPARATION:
In very large bowl, combine flour, salt, sugar and baking powder and mix well to blend. Cut the butter into small pieces and place on food processor bowl along with 2 cups of the flour mixture. Cover and process until mixture is very fine. Add to remaining ingredients and stir well with wire whisk to blend.

Divide the cake mix into three equal portions (about 4 cups each) by lightly scooping the mix into measuring cups and leveling off with the back of a knife. Place each portion into a quart glass jar or heavy duty zip lock plastic bags. Cover tightly and store in the refrigerator for up to a month, or in the freezer for up to 3 months. Each portion of cake mix will make two 8" cakes or one 13x9" cake.


RECIPES

Yellow Cake

4 cups cake mix
2 tsp. vanilla
1/4 cup butter, softened
3 eggs
1 cup milk

Preheat oven to 350 degrees. Grease and flour 2-8" round cake pans and set aside. Pour one portion of the cake mix into a large bowl. Make a well in center of mix and add vanilla, butter, eggs, and milk. Beat mixture 1 minute with electric mixer at low speed until blended. Scrape sides and bottom of bowl and beat 2 minutes longer at medium speed until batter is smooth.

Pour into prepared pans and bake at 350 degrees for 30 - 40 minutes, or until cake springs back when pressed lightly in center and begins to pull away from edges of pan.


White Cake

Use 4 medium egg whites in place of 3 whole eggs. Do not beat whites separately, just add them to the mix along with the milk and vanilla.


Spice Cake

Add to the dry ingredients:

1 tsp. ground cinnamon
1/2 teaspoon allspice
1/4 teaspoon cloves


Chocolate Cake

Add to the batter after initial blending:

2 Tbsp. milk
3 squares unsweetened chocolate, melted
3 Tbsp. cocoa powder






If you have any additional tips that you'd like to add, please post them on the Cook'n Club Forum (if you're a Cook'n Club Member)...or e-mail them to Dan@dvo.com.
---
Join the Cook'n Club!An unbeatable value with exclusive benefits for members only.
Enjoy articles like this and many other benefits when you join the Cook'n Club.
---