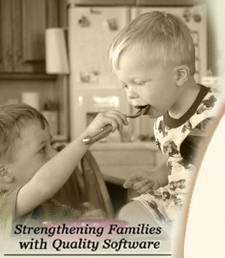 | | |
| --- | --- |
| Volume II | December 19, 2006 |
---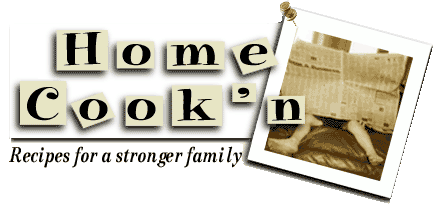 A Tasty Holiday Tradition
By Amanda Formaro


Every year, right after Thanksgiving, I fill my grocery cart with delectable goodies that will fill my kitchen with wonderful smells. It's the time of year when I bake, and bake, and bake some more.

Every Christmas for the past 8 years I have made several types of homemade goodies, wrapped them carefully and sent them on their merry way. Some go to relatives, others to neighbors and some to friends.

Start with cookie tins that you saved from last year. What? You didn't save them? Never fear, most discount department stores carry these items and they are reasonably priced. You can also get them at thrift stores and from garage sales throughout the year.

What you will need:


Cookie tins, varied sizes and shapes are fine
Color plastic wrap (red, green, yellow or clear)
Tissue paper (white is fine, or use green or red if you chose clear plastic wrap)
Satin ribbon or bows

After making each recipe and your kitchen is stacked full of goodies (completely cooled of course), then start wrapping bundles of treats. Using the color plastic wrap, place 2-3 treats in the center and gather the ends at the top. Finish it by securing each bundle with a ribbon. Line each cookie tin with tissue paper, flare out the edges for a decorative look. Then carefully place the goodies into the cookie tins, fold the edges of the tissue paper carefully over the top of the treats and secure with cookie tin lid. Adorn the top with a colorful bow.

Foolproof Dark Chocolate Fudge


3 cups semisweet chocolate chips
1 14 oz can sweetened condensed milk
dash salt
1 cup chopped walnuts
1 1/2 tsp vanilla

In heavy saucepan over low heat, melt chips with sweetened condensed milk and salt. Remove from heat; stir in walnuts and vanilla. Spread evenly into aluminum foil lined 8 or 9 inch square pan. Chill 2 hours or until firm. Turn fudge onto cutting board; peel off foil and cut into squares. Store loosely covered at room temperature.


Raspberry Thumbprint Cookies


3 3/4 cups all purpose flour
1 1/3 cups butter or margarine, softened
3/4 cup sugar
1/4 cup orange juice
1 egg yolk

NOTE: This makes a LOT of cookies! You can cut this dough in half, use one half, and freeze the other for another time.

Shape rounded teaspoonfuls of dough into balls. Place 1 inch apart on cookie sheets. Press thumb into centers of cookies, making deep indentations. Bake 10 minutes.

Remove from oven, and with 1/3 cup red raspberry preserves* fill indentations. Bake 5 minutes; immediately remove and cool cookies on racks.

*You can vary this recipe by using different flavored preserves. I have used blackberry, strawberry, mixed berry and boysenberry all with excellent results.


Mom's Peanut Brittle


1 cup sugar
1/2 cup light corn syrup
1/4 tsp salt
1/4 cup water
1 cup shelled raw peanuts
2 tbsp butter or margarine, softened
1 tsp baking soda

HINT: Have all the ingredients for this recipe measured out and ready. This recipe requires that react quickly and you do not have time to be measuring in between.

Grease large cookie sheet. In a heavy 2 quart saucepan over medium heat, heat to boiling sugar, corn syrup, salt and water, stirring until sugar is dissolved. Stir in peanuts. Set candy thermometer in place and continue cooking, stirring frequently, until temperature reaches 300 degrees F or until a small amount of mixture dropped into very cold water separates into hard and brittle threads.

Remove from heat; immediately stir in butter or margarine and baking soda; pour at once onto cookie sheet.

With 2 forks, lift and pull peanut mixture into rectangle about 14" by 12"; cool. With hands, snap candy into small pieces.

Happy Holidays!




---
* DVO welcomes your kitchen hints and cooking or nutrition questions! Email us and we'll post your hints and Q/A's in upcoming newsletters! *
---
Join the Cook'n Club!An unbeatable value with exclusive benefits for members only.
Enjoy articles like this and many other benefits when you join the Cook'n Club.
---