Shopping List Problems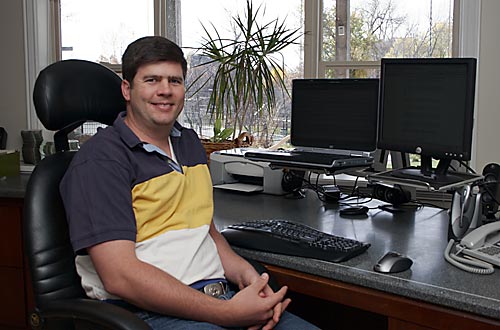 An Important Subject Revisited
---
Hi Dan,
I absolutely love the shopping list feature in my Cook'n software programs. What a time and money saver, I can't believe how quickly I can gey my shopping done and I always save money because I buy only what is needed for my weekly meal plan. No more waste! However; at times I get a bit frustrated because my shopping list will sometimes show multiple instances of the same ingredient. I know it's probably my own fault but can't figure out what I'm doing wrong. How can I prevent this?
Thank you.
Richard, from Big Spring, TX
---
Hello Richard,
When Cook'n generates a shopping list for a recipe or menu, it will try to combine similar ingredients from different recipes so that they only appear once on the list, and it will convert the quantities into units that are easily found at the grocery store. So instead of listing 27 teaspoons of baking powder, Cook'n will convert the quantity to pounds or ounces which are easily found at the store.
Make sure that all the units used in the recipe(s) (ie. cups, teaspoons, etc.) are units that Cook'n recognizes. The units Cook'n recognizes will come up automatically as you type in the Unit field of a recipe. If you put in your own abbreviation for a unit (like "teasp."), Cook'n will NOT recognize the unit or know how to add it together with other units. You can add your own units to Cook'n, but you must click the Units button and add a new unit here, along with the other information Cook'n needs so that it knows how to calculate the new unit.
The other reason an ingredient will show up more than once on a shopping list is that recipes are using different units for that ingredient, and Cook'n is unable to add them together. For example, if one recipe calls for 1 pound of bacon, and another recipe calls for 1 strip of bacon, Cook'n will not know how to add these together. You have two options for resolving this:
Use the same unit for a given ingredient in all your recipes, so that Cook'n is able to add them together. In our example above, this would mean changing the recipe that called for a strip of bacon to calling for 2 ounces of bacon (a unit of weight that can be added to pounds). OR.
You can give Cook'n an equivalent so that it knows how to add two different types of units. In our example above, this would mean going to the Brand Information screen for the brand of bacon you use, and entering equivalent measurements in the Equivalents section. For our example, you would type "1 strip" in the Volume line, then type something like "2 ounces" in the Weight line. This tells Cook'n that when a recipe calls for 1 strip of bacon, it is equivalent to 2 ounces.
Best Wishes!
Dan