Celebrate Spring!
by Amy Hunt

Bring springtime into your cooking with these family friendly recipes. They are perfect for family picnics at the park.
Mud and Trees
Dip fresh broccoli florets (trees) or celery sticks into this tasty peanut dip (mud).
1 cup smooth peanut butter
1/4 cup cider vinegar
3 tbsp. soy sauce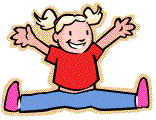 1 tbsp. brown sugar
3/4 to 1 cup water
Up to 1 tsp. cayenne pepper or hot sauce
Broccoli florets
In a blender, combine the peanut butter, cider vinegar, soy sauce and brown sugar. Add the water and blend, stopping and mixing with a spoon once or twice to combine. All peanut butters are a different texture, so add just enough water to make it dip consistency.
Finally, spice it up with as much cayenne pepper or hot sauce as you like.
Serve with raw broccoli florets or kebobs. Makes about 2 cups.
Peanut Butter Sandwich Variations
Step 1
Try one of these tasty variations on the peanut butter sandwich!
Step 2
*peanut butter and banana*peanut butter and raisins*peanut butter and honey*peanut butter and marshmallow fluff*peanut butter and pickles*peanut butter and bacon*peanut butter and cheese*peanut butter and chocolate chips*peanut butter and cinnamon sugar
Step 3
Remember that all of these sandwiches can be grilled by lightly spreading butter on the outer side of both pieces of bread and browning it in a pan.
Dipped Strawberries

1 pint strawberries
8 oz. cream cheese
3 tbsp. milk
brown sugar

1. First, wash and pat dry a pint of strawberries.

2. In a small bowl, beat together 8 ounces of cream cheese and 3 tablespoons of milk and put the mixture in a plastic container. Bring along the dip, the berries, and a container of brown sugar.

3. When you're ready to eat, dip the berries first in the cream, then in the sugar.