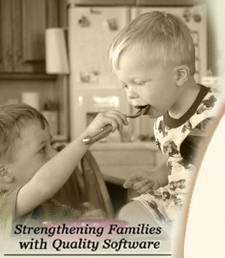 | | |
| --- | --- |
| Volume II | January 31, 2004 |
---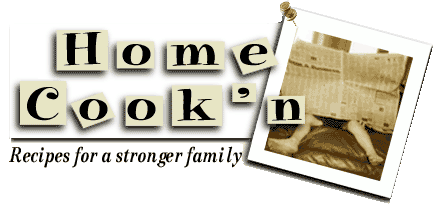 Getting Your 5-A-Day (or more)
Desiri Wightman, RD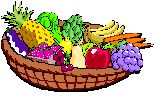 Incorporating 5 servings of fruit and/or vegetables into your daily diet will improve your health, increase your fiber intake, and decrease your risk of some cancers. Here's how to do it!

What's a Serving?
1 medium fruit or ½ c. small or cut-up fruit
¾ c. of 100% fruit or vegetable juice
¼ c. dried fruit
½ c. raw or cooked vegetables
1 c. raw leafy vegetables (spinach, lettuce)
½ c. cooked beans or peas (lentils, pinto beans, kidney beans, refried beans)

The Possibilities are Endless . . . !

Add a low-fat salad to lunch. Jazz it up with garbanzo beans and crunchy, red beets.
Crunch on an apple for a snack . . . or carrot sticks, cucumber slices, or celery sticks.
Make veggies a part of a quick dinner. Microwave or steam them in just a few minutes.
Keep a bowl of fruit on the kitchen counter, table or at the office.
Store fruits and veggies on a top shelf of the refrigerator (so you'll see them and eat them).
Drink a glass of juice on ice instead of soda pop.
Top your cereal (hot or cold) with berries, a banana, or a peach (canned or fresh)
Top yogurt, pancakes, or waffles with fruit.
Grab a piece of fruit or a canned fruit snack pack as you head out the door.
Eat dried apples or apricots, applesauce, carrots, bananas, broccoli and any others in the morning, after school or work, while reading, or watching TV.
Pack a piece of fruit or a packet of dried fruit in you pocket, briefcase or backpack so you have a good snack and won't succumb to a vending machine or a cupboard full of chips or candy.
Eat a sweet crunchy red pepper, a pear or a snack of dried fruit mix.
Whip up some quick bean tacos using a can of pinto beans and a packet of taco seasoning.
Grab a package of frozen strawberries from the grocer's freezer to have strawberry shortcake in December.
Bake up banana or zucchini or cranberry bread. Try pumpkin or blueberry or canned fruit muffins.
Add diced zucchini, shredded or sliced carrots, mushrooms, chopped onions, peppers, or celery to your spaghetti sauce, omelets, chili, or lasagna.
Steam broccoli spears for 5 minutes and sprinkle with lemon juice.
Add frozen green peas or corn to a beef stew or chicken casserole for the last 5 minutes of cooking.
Stir-fry zucchini or yellow squash slices for 1 minute in a teaspoon of oil; sprinkle with Parmesan cheese.
Pierce a russet or medium sweet potato with a fork in several places; microwave on high for 4-5 minutes or until done. Serve the baked potato with your choice of low-fat toppings. Top the sweet potato with a sprinkle of sugar and cinnamon or a dash of salt and pepper.
Add shredded or chopped fruit to rice or salads (apples, pears, dates, apricots, and raisins).
Add shredded or chopped veggies to breads, muffins, casseroles, salads, and omelets (zucchini, carrots, tomatoes, green peppers, and potatoes).
Enjoy chilled canned fruit for dessert. Or, warm up chopped canned peaches, juice and all, to serve over ice cream, pancakes, or waffles. Season with cinnamon and thicken with a cornstarch paste, if desired.



* DVO welcomes your kitchen hints and cooking or nutrition questions! Email us and we'll post your hints and Q/A's in upcoming newsletters! *
---