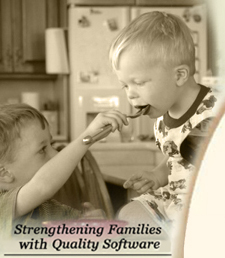 Cook'n with Betty Crocker

$29.95




Cook'n Software Download

$79.95


Hi Dan- I just want you to know that I love my new software - Taste of Home and especially Cook'n Lite & Healthy. My husband and I have started Weight-watchers and I am finding the nutritional information very helpful. Also I can find many of my old favorites on this disc that are lighter versions!! We are having such fun trying all the new, improved recipes we love.

Thanks again for making our lives easier, and healthier!!

LaVaun B.


• Current Issue

• Newsletter Archive
• Contact Info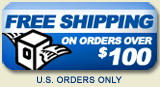 Cook'n in Mexico - Your favorite mexican recipes!
These mexican recipes are a celebration of the new and traditional Mexican cuisine for todays cook!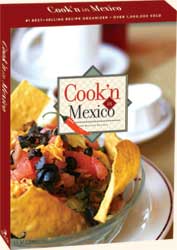 (click picture to enlarge)
Cook'n in Mexico
---
List Price: $65.00
Your Price: $19.95
You Save: $45 (69%)


---
NOTE: The download contains the recipes ONLY. You must have Cook'n installed to use this download! The CD contains the Cook'n Recipe Browser. If you want to organize your own recipes you should purchase the Cook'n Recipe Organizer.
---
Availability: Usually ships within 5 days
System Requirements >>
Not sure what to order? >>

FEATURES
---
Mexican recipes from all regions of Mexico
Enter & Organize Your Own Mexican Recipes
FREE 120 mL bottle of Mexican Vanilla with purchase of the CD (A $10 value!)
---
Here's the perfect CD to help you savor the tremendous variety of Mexican recipes throughout Mexico; from Baja on the Pacific Ocean to Mexico City in the heart of the country to Yucatán at the tip of the Gulf of Mexico.

---

Home cooks will delight in these mouthwatering mexican recipes, such as: Corn with Chipotle Butter, Chicken Quesadillas, Pork Chops with Poblano Chile Sauce, and Mexican Coffee Flan. There are two dozen kinds of salsa and more than 45 delicious chicken dishes, plus much more -- enough exciting choices to fill weeknight dinner and special occasion menus for years!

These mexican recipes represent a delicious taste tour of dishes found in home kitchens, at market food stalls (fondas), and in restaurants-from local taquerias to sophisticated hotspots featuring acclaimed chefs.


Mexican foods excite and captivate the senses. Simple dishes like chile butter on fresh, juicy corn offer immediate gratification; dishes like burritos or poultry with mole sauces tantalize with layers of flavor. And the more you taste the more you want to try!

You'll find traditional dishes common throughout Mexico, special regional fare, and modern dishes inspired by Mexican chefs that weave together native and new ingredients and techniques (nueva cocina).
There are also recipes that are perfect for when you want great Mexican food, but are short on time or ingredients.

---
Customer Reviews


---
Mexican Products



Tortilla Press + FREE Mexican Vanilla - $14.95
This Tortilla Press is the perfect cooking tool for the kitchen. It is compact enough to be used anywhere, but makes tortillas larger than 7 inches in diameter.



---

Comal/Tortilla Pan + FREE Mexican Vanilla - $9.95
This Comal/Tortilla Pan is perfect for cooking your favorite foods. You can blister chiles, heat tortillas, cook tomatoes, and many other condiments. This comal makes cooking easy and makes cleanup a breeze. You can't go wrong with this new pan in your kitchen.



---

Tortilla Warmer - $11.95
Keep your tortillas warm throughout the whole meal.



---

Mexican Agave Nectar - $12.95
Agave Nectar is a natural sweetener with the lowest glicemic index. The sweetner is obtained from the Agave plant and can be used to sweeten any type of beverage or food.



---

Mesquite Wood Tortilla Press - $39.95
Make your favorite tortillas with this rustically hand fashioned tortilla press.



---

Tamale Steamer - $18.95
Cook 7 dozen tamales at once with your own 32 quart Tamale Steamer!



---

Maseca masa mix for tortillas - $4.25
Ideal for making your favorite tortillas. One bag makes 12 dozen tortillas.



---

Maseca masa mix for tamales - $4.25
Make fresh tamales that taste great.



---