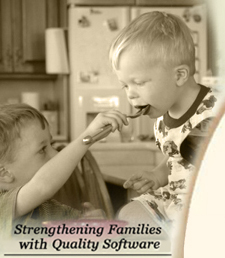 TOP SELLERS
I am busy typing all my recipes into the data base. I have made family cookbooks before (with pictures) and I am so thrilled that I will be able to do updates quite easily with the computer. Your recipe cards are so cute and will make GREAT wedding shower gifts (just print and done). Thank you so much! I am in love with my new software and your company. I have already been to the web site and will be a frequent visitor. Thanks again. Good luck with your company, you have a fan forever.

Niki Rapanos

. Current Issue

. Newsletter Archive

. Contact Info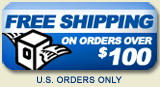 | | |
| --- | --- |
| | Betty Crocker Recipe Card Binders |
Print a Family Cookbook and Give a Personalized Gift that Everyone will Love!





- Organize all your recipe cards
for easy access
- Take your recipe cards to the kitchen, or anywhere!



Betty Crocker Recipe Binder Set
(includes binder, divider tabs and a set of recipe card vinyl sheets, 50 full-color pages, pocket dividers, and a page protector)
Sale Price: $29.95

With 3x5 Recipe Card Sheets
With 4x6 Recipe Card Sheets



Availability: Usually ships within 24 hours.



(NOTE: See below to order items individually.)


---
If you want to give a meaningful, thoughtful, personalized gift consider printing your favorite family recipes onto 3x5 or 4x6 cards and serving them up in this beautiful recipe binder.
---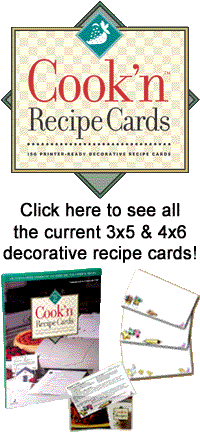 Each Betty Crocker Recipe Card Binder Set includes:
1 Betty Crocker 3-ring Binder
1 set of 20 vinyl recipe card sheets for 3x5 or 4x6 cards
50 full color pages
6 pocket dividers
1 page protector
---
Complete Betty Crocker Recipe Binder Set
---

Betty Crocker Recipe Card Binder Set -- $29.95
(includes binder, divider tabs and a set of recipe card vinyl sheets, 50 full-color pages, pocket dividers, and a page protector)


With 3x5 Recipe Card Sheets



With 4x6 Recipe Card Sheets


Availability: Usually ships in 24 hours!

---
Individual Items
---

Betty Crocker Recipe Binder Only -- $19.95
(3-ring binder, 8.5 x 11 size)





Availability: Out of stock until June 20th!



The Betty Crocker Deluxe Recipe Binder is a hardcover 3-ring binder that includes 50 full-color pages for recording your favorite recipes, pocket dividers, a page protector, helpful cooking hints and tips, and more. It has sections for appetizers, soups & salads, main dishes, side dishes, and desserts. Cook'n Vinyl Recipe Card Sheets fit neatly into the binder so that all of your printed Cook'n recipes can be easily stored. The Betty Crocker Recipe Binder includes three decorative magnets and a magnetic notepad.


---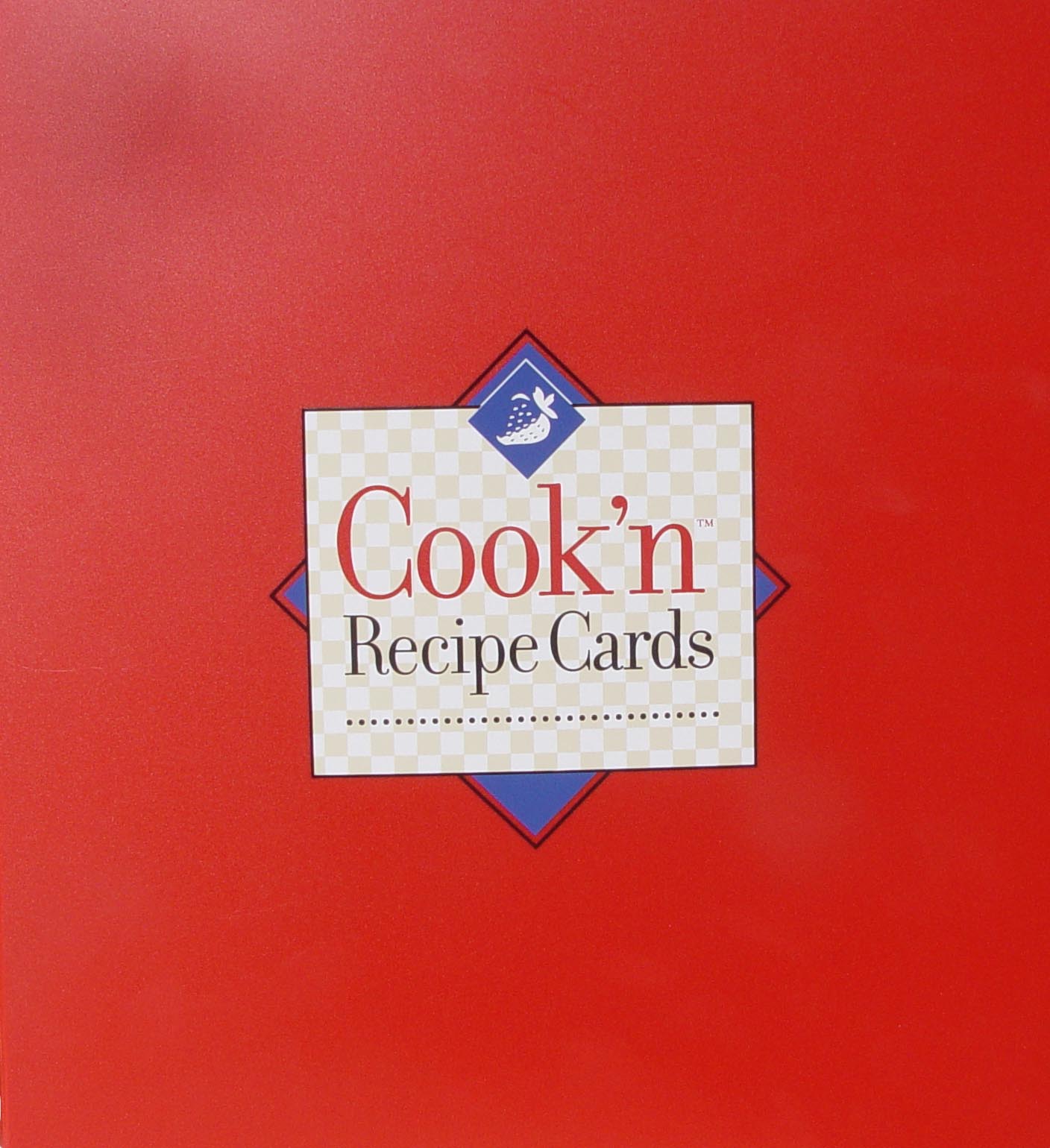 Cook'n Recipe Binder Only -- $19.95
(3-ring easel binder, 8.5 x 11 size)


Availability: Usually ships within 24 hours

---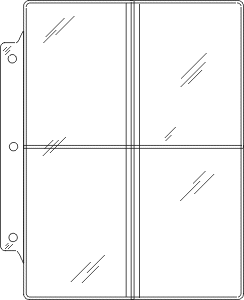 Cook'n Vinyl Recipe Card Sheets -- $9.95/set (20 sheets/set)
3x5 Recipe Card Sheets (8 cards fit on a page back-to-back)



4x6 Recipe Card Sheets (6 cards fit on a page back-to-back)


Availability: Usually ships within 24 hours

---

Binder Divider Tabs -- $4.95/set (10 tabs/set)

Tab labels are:
Appetizers & Beverages; Breads & Breakfasts; Soups & Stews; Salads & Sides; Beef & Pork; Poultry & Fish; Other Main Dishes; Desserts; Preserves & Canning; Other


Availability: Usually ships within 24 hours