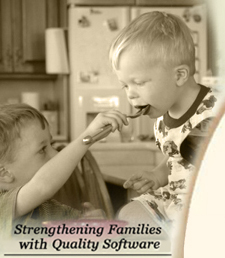 TOP SELLERS
My husband and I just purchased the Cook'n with Betty Crocker! I am so happy with the program!! It is exactly what we had been looking for to organize and use our recipes as well as get new recipes to try. Thank you for the great product and I will be passing the word on to family and friends!!!!

Very sincerely,

Teri Lynn Heschke

• Current Issue
• Newsletter Archive
• Contact Info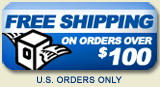 MAXIM Non-Stick Electric Woks

Experience the delicate flavors of health-oriented Chinese cuisine with quick, efficient wok cooking.





High Performance Electric Wok
+ Cook'n Chinese CD

Retail Value: $91.94
Sale Price: $49.95


Availability: Out Of Stock!


Total Savings of $42





Traditional round-bottomed die cast aluminum body

4 quart capacity, perfect for family

High dome cover of heavy gauge

Wood handles & knobs remain cool to touch

Non-stick cooking surface

Removable temperature control for easy, immersible cleaning

1600 Watts

Accessories include long-handled wood spatula and chop sticks.


FREE CD

with Purchase

Order today and receive

the Cook'n Chinese

CD with 130 Chinese

recipes for free!!

Limited-time offer.

watch how it works!



Wok Cooking
Chinese cooking relies on high initial heat to seal in the flavors. A wok distributes the essential high heat evenly, requires less oil and keeps the tossed ingredients from falling outside the pan. The wok is a versatile kitchen tool that provides for many food preparation techniques; stir-frying, deep-frying, boiling and steaming. The adjustable temperature probe with ready light controls heat from keep warm to 400° Fahrenheit.

A prized cooking hint is to preheat the wok before adding cooking oil then preheat the oil before adding ingredients. Then to quickly seal the flavors, many cooks prefer the long wooden handle that allows for better leverage when tilting the pot.