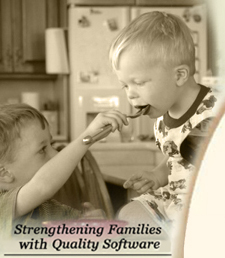 TOP SELLERS
I have been a faithful follower of your newletters and have benefited immensly from them. This comes from someone (me) who has been cooking for 55 years. Your latest letter concerning pressure cookers is "out of this world". You have answered so many of my questions. Thank you, keep up the good work. It is nice to know a "giver". There are so many "takers" in the world. Pat

Mike Gray

• Current Issue
• Newsletter Archive
• Contact Info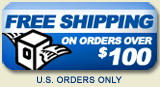 T-FAL Ultra Vegetable Steamer
Delicious healthy cooking!


Availability: Out Of Stock!

watch how it works!





7 quart

Two transparent easy-store stackable bowls

High speed food steaming and rice cooking

Ultra-diffusion pattern for improved steam circulation

Built-in timer, set the steaming time and your food never gets overcooked



The T-FAL Ultra Vegetable Steamer is a full-featured, high speed steamer and rice cooker that stores in a space less than eight inches tall. It comes with two transparent "easy-store" stackable bowls (four quart and three quart). A one quart rice bowl cooks up to four servings. A removeable drip pan that has integrated egg support. The cover can be used as a serving tray.

The patented, removable bowl base has an "ultra-diffusion" pattern for improved steam circulation and an external water guage and refill drawer.

A removable ring allows easy access for easy cleanup and de-scaling. A steamer timer prevents over-cooking food. This electric powered vegetable steamer is rated at 900W and has a pilot light.



Availability: Out Of Stock!