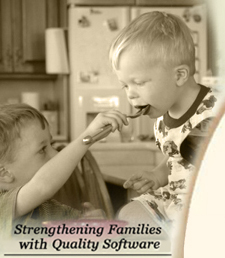 TOP SELLERS
You've made my day! I have enjoyed Cook'n Deluxe and wanted to give a copy to my daughters and daughters-in-law, but couldn't on a fixed income. Then.....here came your e-mail with the bulk packages! Now I can do what I wanted to do!

Nancy Cline

• Current Issue
• Newsletter Archive
• Contact Info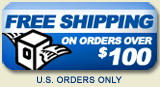 Silicone Bakeware - the Newest Advance in Cooking!


Silicone Bakeware
Ships within 24 hours
---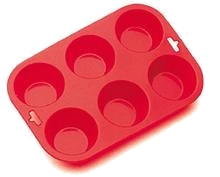 Muffin Pans
See ALL Muffin Pans>>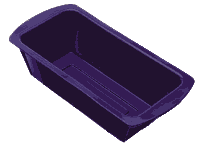 Bread Loaf Pans
See ALL Loaf & Cake Pans>>
---
Silicone Bakeware
Ships within 24 hours
---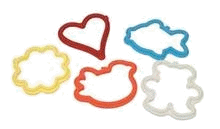 Pancake/Egg Mold
$9.95

Availability: Usually ships within 24 hours

See ALL Trays & Molds>>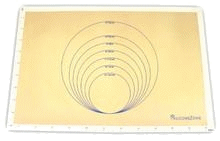 9x12 Baking Mat
$13.95

Availability: Usually
ships within 24 hours

See ALL Baking Mats>>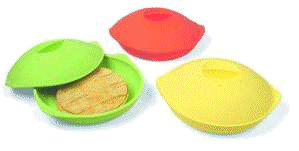 Warmer/Steamer
$24.95

See ALL Specialty items>>
---
Joey Ivansco/AJC


You've entered...
the Silicone Zone...
where cooking is easier than ever before.

Even frying eggs was easier with the silicone spatula. All of these products are great. Kathy and I hope you enjoy them all!

Click on any category to the right to browse a wide variety of the best quality silicone bakeware products at the lowest prices. Or, scroll down to see answers to all of your Silicone Bakeware questions.

I guarantee your satisfaction or your money back. Supplies are limited and they're going fast so order now.

Oh, and don't forget...you get free shipping on orders of $100 or more and you get a free Cook'n w/Pillsbury CD (a $30 value!) on silicone bakeware orders of $50 or more.


---



There are many brands out there,
so why did we choose SiliconeZone?


COMMERCIAL DESIGN
SiliconeZone Bakeware is engineered to commercial standards using a heavier, denser, more durable silicone combined with structural supports. They use only the highest quality FDA approved Silicone.

HIGH GLOSS FINISH
SiliconeZone Bakeware uses a unique patented High Gloss, Non-Stick Finish. It will not retain odors or flavors.

FLEXIBILITY
SiliconeZone Bakeware is flexible for easy removal of baked Goods and can be folded for easy, space saving storage.

EVEN HEAT DISTRIBUTION
Using commercial standards, SiliconeZone Bakeware is designed for even heat distribution and baking and quick, even cooling.

HEAT RESISTANCE
SiliconeZone Bakeware can go from -58°F up to 675°F from freezer to oven.

EASY CARE
- Rinses and Wipes Clean
- Dishwasher Safe



Frequently Asked Questions
about Silicone Bakeware


What is Silicone?
Silicone is a class of inorganic rubbers of various compositions and formulas made by linking silica atoms. Silicone was developed for its superior reliability, long life, and extreme temperature adaptability and stability. It will not become mis-shapen or break down due to extreme temperature exposure. Silicones can be found in liquid and solid form depending upon uses and curing process. SiliconeZone Bakeware is made using a high-temperature compression molding process.

Is Silicone Bakeware Safe?
SiliconeZone uses a proprietary formula of silicone designed specifically for baking. They do not use any fillers, which compromise the performance of the baking and may breakdown from the heat. It meets all FDA requirements. Their Silicone Bakeware and Accessories pass the "Twist Test". Bend or Twist any piece of Silicone, if white appears, there is filler being used along with the Silicone, compromising the heat resistance, stability and performance.

What is meant by Commercial Quality?
By "Commercial Quality" they mean that they have designed their products to perform to commercial specifications and withstand heavy daily use as in commercial bread or pastry production.

What Temperature extremes can the SiliconeZone products handle?
The melting point of their Silicone is 932°F. However, the maximum sustained temperature use is 675°, meaning that the bakeware can be left at 675° indefinitely without breaking down. The silicone bakeware can also go as low as -58°F

Why is SiliconeZone product shiny and others not?
The High Gloss finish is one sign of a high-quality product. The High Gloss is created by a high polish of the mold used to make the silicone. This is an expensive process but insures a smooth, non-porous surface to enhance non-stick properties. Silicone has inherent non-stick properties without adding any additional coatings, however, they always recommend following the recipe's directions for greasing or flowering. Butter, Sprays, Solid Shortenings and Oils are all fine to use with their bakeware.

Will the bakeware retain odors or flavors?
The non-porous finish combined with the purity of their silicone insures that it will not retain odors or flavors.

How is the Heat Distribution?
The Purity of their Silicone paired with their high quality manufacturing process insures even heat distribution. They use a high density silicone in combination with very even wall thickness that allows for consistent heat distribution and promotes even baking and browning.

Does the bakeware take long to cool?
The Quick and Even cooling of the bakeware stops the cooking process when the bakeware is removed from the oven.

Why is the bakeware flexible?
The Flexibility of the bakeware allows hard to remove baked goods to be "Popped" or "Twisted" out.

Can the bakeware get misshapen if stored bent or folded?
It has "memory" that will allow it to spring back into shape. Rinses and Wipes Clean and is Dishwasher Safe

Can it be used for cold recipes?
SiliconeZone Baking Molds are great for cold recipes including: Jell-0 Molds, Ice Cream Cakes and Frozen Desserts

Can I use sharp objects with the bakeware?
NO! Never use sharp metal tools to remove or cut food from the bakeware.

Can I place bakeware on the stove top?
NO! Never use bakeware on direct heat, stovetops, or hot plates.

How do I clean the bakeware?
Never clean with abrasive soaps or scouring pads. To clean, soak in warm soapy water and wipe clean. Dishwasher Safe.

How do I use it in the oven?
- If necessary place molds on baking trays for easy positioning and removal from the oven.
- Be sure to evenly spread and distribute batter in the bakeware.
- Cooking times may be slightly shorter than with regular metal bakeware.
- Always follow recipes instructions to grease or flour pan.
- Remove Bakeware from oven and allow baked goods to cool completely before removing from the mold.
- Bakeware should be cool to the touch after approximately 2 minutes of cooling.
- To remove cake or muffins from the bakeware, invert and apply pressure to the bottom while carefully peeling bakeware back.

How do I use it in the microwave?
Place bakeware directly in the center of your microwave oven or on the turntable and apply the instructions above.

How do I use it in the freezer?
- Pour batter in the bakeware evenly and place in the freezer on a level surface.
- Frozen batter can go straight to oven or microwave for defrosting or baking.
- Always cover with foil or film when storing in the freezer.