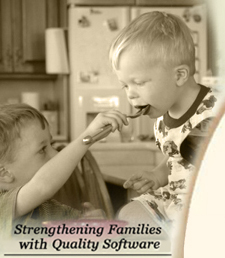 Silicone Bakeware
Silicone Easy Lid and Mixing Bowls

These fantastic 4-quart Melamine Mixing Bowls include a Non Skid Silicone base and self sealing universal Easy Lid. Unique Silicone material and design makes a perfect air tight seal on stainless, ceramic, plastics and glass. Easy Lid and base are Safe to 675° F. The Easy Lid can be used as a Universal Silicone Lid, Trivet and Splatter Guard!


Silicone Bakeware - Easy Lid and Mixing Bowls with
FREE BONUS CD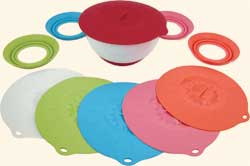 Comparable Retail Value
: $50.00
Sale Price: Only $24.95 Each with a FREE Cook'n with Cake Mixes CD!!
FREE CD
with Purchase

Order today and receive a
FREE CD
with 130 recipes
from Betty Crocker's Best
Bread Machine Cookbook.
Limited-time offer.


Silicone Easy Lid and Mixing Bowls
Click on buy now and select Red, Blue, Green, Pink, or Orange.
$24.95
Return to Silicone Homepage
Availability: Discontinued - Out of Stock