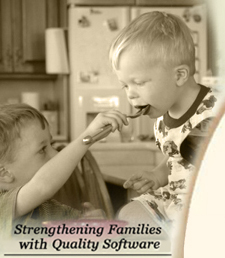 Cook'n with Betty Crocker™

$29.95




Cook'n Software Download

$79.95


Hi Dan- I just want you to know that I love my new software - Taste of Home and especially Cook'n Lite & Healthy. My husband and I have started Weight-watchers and I am finding the nutritional information very helpful. Also I can find many of my old favorites on this disc that are lighter versions!! We are having such fun trying all the new, improved recipes we love.

Thanks again for making our lives easier, and healthier!!

LaVaun B.

• Current Issue

• Newsletter Archive
• Contact Info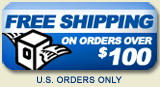 Super Scrapbook Blowout!
Kids Kit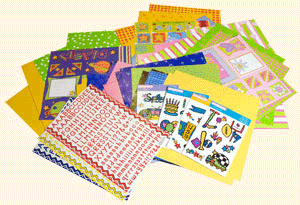 (click picture to enlarge)
Kids Kit
---
List Price: $39.95
Your Price: $29.95
You Save: $10 (33%)


---
Availability: Usually ships within 24 hours
FEATURES
---
38 - 12" x 12" sheets of high quality card stock heavy enough to make cards
4 - Letter Buddy Alphabets with sticker borders (red, yellow, blue, & pink)
3 - 12" x 12" heavy weight fun crop-out pages:

Out of this world, Birthday, Girl power

5 - Creative punch out die-cut pages:

Sports, on the road, Girl fun, party, Just beachy



Acid and Lignin Free
Retail Value: $45.00
This Set Includes these 2 Kits:
---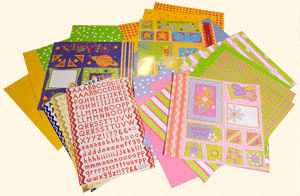 (click picture to enlarge)
The Kids Scrapbook Kit comes with tons of great scrapbooking essentials to capture your children's memories.



---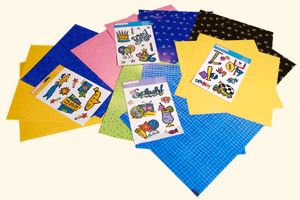 (click picture to enlarge)
Packed many great features including decorative paper, die-cuts, letters, cut-outs and more, this Kids Scrapbook Kit is an amazing bargain that is sure to create great pages.

Its makes a great gift!


---
Customers who bought this item also bought: