This Salton Rice Cooker, model RA3A, lets you make perfect rice every time with easy cleanup. The pre-set thermostat and automatic switching from cooking to keeping warm lets you cook your rice without having to worry about burned or dry rice.

A separate indicator light, lights up to show whether it is cooking or keeping the rice warm. The cooker can also be used as a food steamer.

Accessories included with the rice cooker are a measuring cup, spatula, and a separate wire rack for steaming seafood and vegetables. The handles stay cool so you can easily move the cooker to the table for serving.

You can cook many varieties of rice in this Salton 3 cup rice cooker. Some of which are basmati, wild, black rice, arborio, risotto, saffron rice, brown and long grain.

You can also cook various types of vegetables in this Salton 3 cup rice cooker. Asparagus, carrots, broccoli, beans, and cabbage are just a few of the vegetables that can be steamed in this rice cooker.

Dimensions: Height-8.5 inches by Width-9.75 inches




LEARN ABOUT RICE: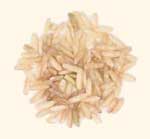 Brown Rice-
Its texture is chewy and has a nutty type of flavor. Brown Rice contains more vitamin B complex, calcium, and iron. It takes longer to cook (approx. 50 min) than white rice.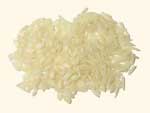 White Rice-
Includes several kinds of white rice, most of which can be prepared in the Salton 3 cup Automatic Rice Cooker.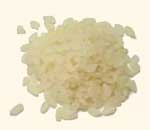 Short-Grain Rice-
It has a starchier flavor and softer texture. It is more tender than long-grain rice.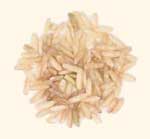 Long-Grain Rice-
It is less starchy than short-grain rice so it separates into individual grains more than short-grain rice does.
---
Customers who bought this item also enjoy: