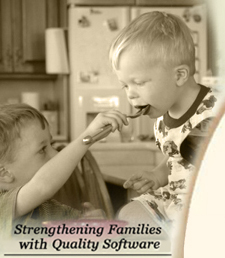 T-FAL Raclette Party Grill
Great for entertaining with friends and family!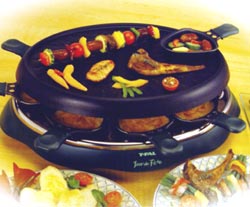 T-FAL Raclette Grill
---
List Price: $80
Your Price: $69.95
You Save: $10
---
Availability: Discontinued Item
FEATURES
---
Grill any foods on top

Broil or Melt cheese or any other foods in the oven underneath

Serves eight

Non-stick grilling plate

Easy to clean

---

The T-FAL Raclette Party Grill is the perfect entertaining grill. It can grill any foods on the removeable non-stick top. The oven underneath can broil or melt cheese or other foods directly in the individual serving trays.



Host a Swiss-style party that's fun and relaxing. Combine grilled meats and vegetables with delicious melted cheeses or heated sauces.
Cleanup is easy with removable, T-FAL non-stick coated, dishwasher-safe components.

---
Customers who bought this item also enjoy: