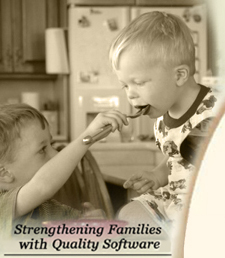 Oster 24-oz Juicer
Fresh Juice For The Whole Family!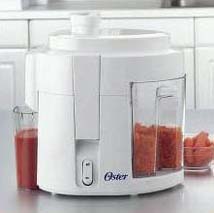 Oster 24-oz Juicer
---
List Price: $109.99
Your Price: $49.95
You Save: $60

---
Availability: Usually ships in 1-2 business days.
FREE CD with purchase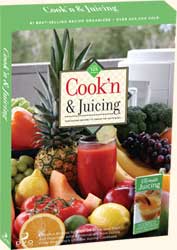 Cook'n & Juicing
contains
over 125 recipes from the
Ultimate Juicing Cookbook
Limited-time offer.
FEATURES
---
Compact and Affordable

Powerful 300 Watt Motor

Durable Stainless Steel Cutter And Strainer

24-oz Capacity

Removable Storage Container

Easy to clean

---

The Oster 24-oz Juicer is a compact, affordable unit with some surprising extras. Powered by a 300 watt motor and driven by a stainless steel cutter and strainer, this juicer is everything you need to make healthy fruit and vegetable juice for the whole family!


From the fruit to your taste buds; juice is directly poured into a pitcher or glass for hassle-free juicing. With a removable 24-oz storage container you can save some for later.

Clean-up is easy with the exclusive automatic pulp ejection system.

With a juicer that is easy to use and produces such exceptional results, you can't go wrong!
---
Customers who bought this item also enjoy: