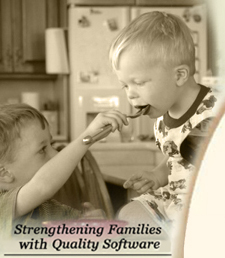 Cook'n with Betty Crocker

$29.95




Cook'n Software Download

$39.95


"With all the sweeping I do, the Onesweep has been just wonderful. I've used it for all those little spills in the kitchen and it has done much better then any of the store bought brooms I've used in the past. Thank you Onesweep." - Jenny

• Current Issue

• Newsletter Archive
• Contact Info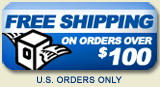 DAILY SPECIAL
Order today and receive a 10% Off All Orders of Cook'n!
Find out how.
OneSweep™
OUT PERFORMS OTHER TRADITIONAL BROOMS!

---

Retail Value: $29.95
Your Price: $9.95
You Save: $19.95

---

Out of stock
--- OneSweep™ Does It All ---
---
Rubber Bristles! - Doesn't Scratch! - Includes 56" Handle! - Cleans Pet Hair From Carpet!
OneSweep™ - Nothing Sweeps Better!!!
Unlike standard bristle brooms that have been around for hundreds of years, the OneSweep has been scientifically engineered to be the most advanced broom ever created. The OneSweep is constructed of indestructible space-age polymers with strategically placed bristle design. The OneSweep sweeps better than anything you've ever used before. The name says it all. OneSweep picks it all (dirt and dust) up in just one sweep. Nothing sweeps better.
OneSweep™ - Tough Yet Gentle!!!
OneSweep is tough enough to clean ceramic tile, even concrete, without wearing down. And, OneSweep's bristles are also soft enough for wood floors. Many people even use the OneSweep to remove snow from their cars without the fear of even a hair line scratch on the car's paint. It's truly amazing!
OneSweep™ - Clean Up After Pets!!!
If you have a dog or cat, you know how difficult it is to remove pet hair from carpet. NOTHING does this better than OneSweep. The special bristles work with static electricity so pet hair jumps onto OneSweep. You'll clean up pet hair in seconds!
OneSweep™ - It Even Does Windows!!!
Does your floor need a good scrubbing? Don't get down on your hands and knees! With a little soap and water, OneSweep is the best scrub brush you've ever used. With the 56" handle, you can now stand while you scrub. There's even a built-in squeegee to dry surfaces off. Window cleaning has never been easier.
(click to enlarge)

Get OneSweep™ Now

Out of stock
Customers who bought this item also enjoy: