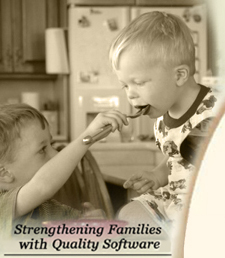 TOP SELLERS
Thanks for the info! That was a great video. We have owned our Bosch since about 1975, so it's a fantastic value costing us only about $12 a year at even the current prices.

Linda

---
I've had my Bosch for 24 years now and it's still working great! Just thought you'd like to know that they last a really long time.

Janice

---
I have been a fan of Bosch mixers for all the years I've had one--probably about 31-32 by now. They are absolutely marvelous. I'd give up a lot of things before I'd give up my Bosch. I'm happy you are now a member of the "fan" club.

---
I used to work for Bosch and I know how wonderful their products are.

Sandy

---
I've been using the Bosh Machine for several years and love it.

Conna

---
We've had a Bosch since 1990 and have never regretted the purchase. Enjoy your new toy! I still thank my husband often for giving me one of those machines so many years ago.

Grace

---
Wow! That video is way awesome. Growing up my mom always had a Bosch and I think that now her's is about 25 years old right now and still going strong! I wish that I could afford to get one. Thanks for passing along the info and offer.

Laura Whiting

---
I just have to tell you that I have been using a Bosch Mixer since 1986 and if I have a bad batch of bread it is my own fault. I use it for everything.

If you like the way it does bread you will also like how it makes pie dough. I never had success with pie dough until I started using the Mixer. I also have the food processor as well as the blender. The food processor does a marvelous job of not only egg whites but whipped cream as well. Cutting vegetables for salsas and soups are a snap.

In the years that I have had the Mixer I have only had to replace the belt on it. I can't recommend it enough.

Probably by now you and your wife have tried a lot of things with it. I hope you keep recommending it on your site so that more people can enjoy it.

Sheila Marsh

---
Thank you for the email on the Bosch. I have had a Bosch for 20 years now and when each of my children have gotten married they have always asked if they should get a kitchen aid or a Bosch. I tell them a Bosch. It is by far the better machine. The family has gone in together for wedding presents and bought them each Bosch machines. I make whole wheat bread in it every week. We love it.

Sabrina

---
I've had a Bosch bread machine / mixer / foodmill / meat grinder since the late 1960's and love mine!!! I bought it on a special, got all these things with it + 2 bowls & 2 covers. The food processor has 3 blades (6 really) with course and fine chopping, slicing, grating, etc. for $290+. What a buy!!! I still do all my quick breads with it and you can never make a bad pie crust!!! I use it for bread doughs even tho' I have a Panasonic Bread Machine--Just like handling dough!!

Charlene

---
Thanks! I've had one for years. It's great.

Rhonda

---
I purchased a Bosch Kitchen Machine when my children were young, probably 25 years ago. I've had it repaired once, but it needs it again. I think it might need a new motor because I can't get one egg white to beat up stiff like the example (I tried it!). I also need 2 new beater heads and a new cord. I live in Rio Linda, California, which is near Sacramento. Do you know where to ship my machine to get it worked on? I absolutely love it, and I hesitate to buy a new one when the old one works so well. I've never felt the need to buy any other mixer because of the excellence of the Bosch.

Mary Townsend

---
Thought you might be interested to know that I have had my Bosch for nearly 17years. It still looks just like the one demonstrated. I use my Bosch nearly every single day. It doesn't matter how much or how little I need to use the bowl for, it's always perfect. Watching the demonstration made me feel like an expert bread maker and Bosch user. I've made my bread the exact same way all these years. No one can believe that my bread is truly 100% whole wheat because it's so delicious and not the least bit heavy! I can't possibly find the words to recommend the Bosch mixer / breadmaker / blender and the grain mill enough. It may seem like a lot of money but I've had it for all these years. It has more than paid for itself and I bet I'll have it and use it for at least as many more years!

Kathie Cocklin

---
• Current Issue
• Newsletter Archive
• Contact Info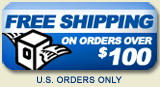 Nutrimill
The Best Mill On The Market!





Over 20 cup bowl capacity

Lifetime guarantee

Patent pending TruFeedT precision grain flow control

1 to 1 ratio for milling grain into flour - fill the hopper once and get a full bowl of fresh flour

Free Shipping



Homemade flour has all the fiber and nutrients that whole grain can offer. Mill your own whole grains and live longer, younger!

Better than the K-Tec, Whisper Mill, Ultramill, Magic Mill, Marathon Mill, Millies Mill, All Grain, Grind All, and many more mills. Being in this business, I can tell you that the best mill and the best backed mill out there is the Nutrimill! The Nutrimill texture adjustment dial produces more variety in texture than any other "high speed" flour mill. The Nutrimill is faster and quieter than all the others, and features a very nice one-to-one ratio. Plus the Nutrimill comes with a lifetime guarantee.