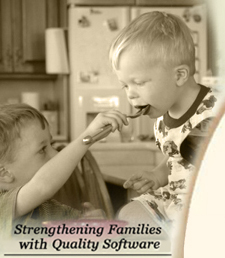 Adjust-a-Scoop, Spoon, Cup
The Best Adjustable Measuring Tools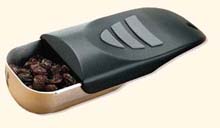 Adjust-A-Scoop
---
List Price: $12.00
Your Price: $10.95
You Save:$1

---
Availability: Usually ships within 5 business days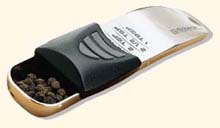 Adjust-A-Spoon
---
List Price: $12.00
Your Price: $9.95
You Save:$2

---
Availability: Usually ships within 4-5 days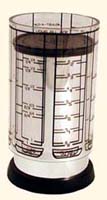 Adjust-A-Cup
---
List Price: $14.00
Your Price: $10.95
You Save:$3
---
Availability: Temporarily out of stock
---
1/2 Cup Scoop Pro in the beautiful Satin Finish has a unique slider that easily locks into place at each increment making measuring a snap. Constructed of durable metal and polymer this product is strong and dishwasher safe!


---
The chrome finish measures from 1/2 teaspoon up to a full tablespoon. Replaces 6 measuring spoons! Dishwasher safe. Just remove the slider and place in the silverware rack.


---
The Adjust-a-Cup Pro replaces 6 conventional measuring cups. It's sleeve easily slides and seals for liquid and dry ingredients. It is great for sticky ingredients like shortening, honey, or peanut butter. It is made from durable metal and polymer for a long life and it is dishwasher safe. Large 1 Cup Capacity!
---
Customers who bought this item also enjoy: