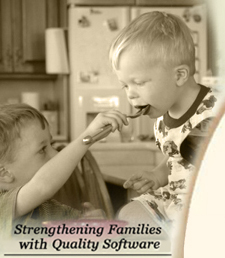 TOP SELLERS
My husband and I just purchased the Cook'n with Betty Crocker! I am so happy with the program!! It is exactly what we had been looking for to organize and use our recipes as well as get new recipes to try. Thank you for the great product and I will be passing the word on to family and friends!!!!

Very sincerely,

Teri Lynn Heschke

• Current Issue
• Newsletter Archive
• Contact Info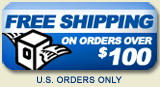 Lime Squeezer
Lime juice without a mess!





Quick and easy lime juice

Quaint casting that resists corrosion

Easy to clean



This Mexican style lime squeezer is simple and quaint. A great way to get a small amount of lime juice in a hurry.

A lime half is placed with the cut side facing the perforated bowl of the squeezer. As the convex section is pressed against the rine, the lime is inverted, to squeeze all of the juice from the lime. For those early winter limes, roll the lime firmly on a hard countertop with your palm until the pulp is softened.

The quaint cast aluminum resists the corrosive acidic juice. The long handles deliver the leverage needed to press the lime juice with little effort.

Hand wash with a mild dishsoap.