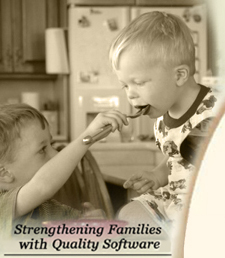 TOP SELLERS
This thing only cost me $130 and shipping was free--that's much less than the competing brands, & it also had more power. Although the Bose system is great, it costs way too much. I didn't like the Altec ones because although I thought the neodynium speakers were neat, I wanted something with a bit more "oomph" instead of just small 1-inch speakers.

This piece has the neodynium speakers, PLUS a 6-watt woofer, which makes for pretty good bass from a small portable system. The I-station also comes with all the adaptors & cable/adaptors that you would ever need, for syncing & charging & connecting to other audio devices. I love this thing! the only thing missing is a remote, but for this price I don't need one.

V. Liu

• Current Issue
• Newsletter Archive
• Contact Info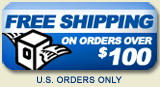 iPod Speakers
Logic3 I-Station iPod Dock and Speaker Station





Great Sound

Cool Style

Free Shipping

Listen, recharge, and synchronize your iPod


Availability: Usually ships within 24 hours



Listen, recharge, and synchronize your iPod or iPod Mini with the Logic3 i-Station docking connector.


The i-Station produces hi-fi-quality sound by combining a subwoofer, dynamic tweeter speakers, and a 3D surround sound processor. Connecting your iPod to the i-Station is easy--just fit the iPod into the slot and away you go. The dock even recharges the iPod battery while it plays, letting you enjoy the music rather than worrying about the remaining battery power.

Free shipping saves you $20 in shipping costs!

The i-Station's stylish design and compact size (it weighs only .88 pounds) lets this ultra-portable device fit unobtrusively in any room in your house while also stowing away easily. The iPod Speakers are powered either by the supplied AC adaptor or four optional AA batteries, allowing listeners to use the device wherever they choose. The compact design even invites listeners to pack the device in a briefcase, backpack, or suitcase. The i-Station synchronizes with a PC or Mac via USB or FireWire cables. It can also be used with other portable audio devices, such as MP3 players, MiniDiscs, and CD players.


12 Watts RMS / 120 Watts PMPO
6 Watts RMS 2.5" subwoofer
6 Watts RMS (3w + 3w) satellite speakers
30mm full range with neodymium aluminum speaker cones
Internal 3D surround sound processor
Docking station for recharging and data synchronization via USB or FireWire
3.5mm stereo line-in for playing other audio devices including MP3, CD player, MiniDisc, etc
Blue soft-light illumination
Operates from AC adapter or 4 "AA" batteries
Included: AC adapter, USB and FireWire synchronization cable, 3.5mm stereo audio line-in
Dimensions: 7.67" W x 5.39" H x 1.57" D
Weight: .88 lbs
Order now and we'll ship it for FREE! This is a limited-time offer.