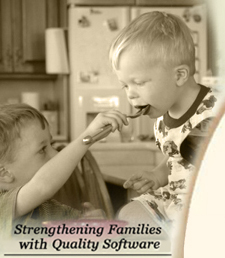 TOP SELLERS
Dan

I just wanted to say thank you for sending me this wonderful song on this day. I needed that message!

Indy Jones


---

Thank you,Thank you for sending me the link to "Born to be Great" My teenage daughter has been going through some really rough times lately and i have been trying to make sure uplifting things have been surrounding her at home.

It has been hard trying to find things that are not all "preachy/church (her words)" this song fits the bill wonderfully-the message is there but it is in a "youth" format. I will definatly be downloading this. Thank you, you and your family are always in our daily prayers.

Carrie


---

Dear Dan:

I know this sounds crazy but during Christmas I really thought you were some kind of nut with all the Christmas emails I kept getting from you. I didn't even connect your name with my previous purchase of agave nectar and I couldn't figure out how to unsubscribe to those emails. Now I'm glad I didn't.

Thanks for the song. I listened to it and then my husband listened to it also. We love it. It is fabulous!!!! I am a musician and I am going to sit down at my keyboard and pick it out. You don't happen to have the lyrics written out, do you?

And by the way, I pray for your continued speedy recovery.

Sharon Patterson


---

Hi Dan,

Oh goodness! You have no idea what a blessing you are! Despondency has been plaguing me for months. I haven't been able to find a job since I moved to Merced, California, this past May. (There IS such a thing a age-discrepancy!) For the very first time in my life, I've feared being homeless.

It's no mistake that you're sharing the song with others. Thank you so much for sharing it with me! It couldn't have come at a better time! God Bless you - GREAT BIG! ! !

Counting my blessings with joy, again~

Cynthia


---

Mitch & Jared,

Words fail me when it comes to expressing my appreciation for your song "Born to be Great". I'm confident it will reach millions of young and old. You're right when you state the junk they call music that is out there. I cannot thank you enought for writing and recording this song. GOD Bless you and yours!!!

Grandma


---

I received a link from Dan Oaks for your song. I listened to it and it's great. I would like to know where I can purchase the CD.

May God bless you every day of your life.

Kristen


---

Dan emailed the link to this wonderful new song of yours. I just wanted you to know how much I enjoyed it and how it really lifted me up when I heard it. Just wanted you to know.

I passed it on to a friend in my church that's a wonderful singer and two of my former pastors that have beautiful voices too. I hope you don't mind. It would be a wonderful inspiration to the youth and teenagers in our church, as well as in others.

Thanks to Dan for sharing this incredible song.

Wanda Weinberg


---

Where can I buy this song? I just had little 10 week preemie grandsons born on December 15. I want to use this music to put in a video with their photos. I think it would cheer up my daughter as she is making her endless trips to the hospital to see the babies.

I heard the song on Dan Oak's website. Thank you for using your God given talents to send such a beautiful message.

Thank you,

Terri French


• Current Issue
• Newsletter Archive
• Contact Info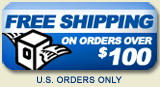 Born to Be Great...a New, Inspirational Song
Jared Osmond (nephew of the famous Donny & Marie Osmond) and my good friend Mitch Huhem created a new, inspirational song that really lifted my spirits after my basketball injury and operation.

They gave me permission to share it with you. I hope you like it!


Born to Be Great!





- Get this song on CD $3.99
- Download this song $1.49

Listen to Jared's introduction:



Listen to Mitch tell about the making of Born to Be Great:




Thank you!

Dan



This is my good friend Mitch!