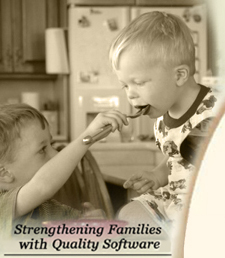 Grain Mill
The K-TEC Kitchen Grain Mill Processes All Types of Grain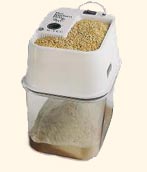 K-TEC Kitchen
Grain Mill
---
List Price: $229.95
Your Price: $179.95
You Save: $50

---
Availability: Usually ships in 1-2 business days.
FEATURES
---
First High Speed Stoneless Grain Mill
Adjustable Flour Texture
Grinds 1 1/2 lbs. of Flour a Minute
Hold 24 Cups of Flour in its Pan
Lifetime Milling Chamber Warranty
---

The K-TEC Kitchen Grain Mill allows you to grind one and one half pounds of wheat a minute. Other grain mills cannot handle rice, soybeans, popcorn and any legume quite like the K-TEC Kitchen Grain Mill.
There is a lifetime warranty on the milling chamber and a 5-year limited warranty.



The milling chamber is amazing as it is self cleaning and permanently lubricated. The base and housing are both made of high impact GE Lexan. Also it is easy to use and arrives fully assembled. Measuring 10" x 8" x 6", weighs only 8 pounds, and is easy to store.

---
Customers who bought this item also enjoy: