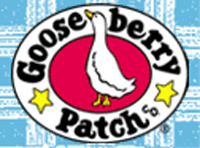 Take a gander at the Gooseberry Patch Collection!
Some of our fondest memories of this time of year include the outdoorsy fun of camp-outs with family & friends. Cool, dewy mornings that heat up into sun-dappled days, patches of lush grass and a wisp of smoke rising from a woodfire in the evening...all these make us anxious for the season's first camping trip.

Whether you stick around the backyard or pile the whole gang into the RV, it's a great time to make new memories and relax with loved ones. Our favorite parts (of course) are the meals enjoyed in the open air. Nothing beats waking up to bacon & eggs sizzling and coffee percolating...simple dinners cooked over an open fire or on the grill make dinner a delight.

Whether you're collecting wildflowers, enjoying the gooey goodness of s'mores or sleeping under the stars, it's sure to be a time to remember.

Oh, and don't forget...you get free shipping on orders of $100 or more!


---
Gooseberry Products
Ships within 24 hours
---

Red Speckle Mason Jar Soap Pump
$12.95

Availability: Usually ships within 24 hours

See ALL Kitchen Essentials>>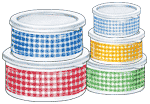 Gingham Enamelware Bowls (Set of 5)
$24.95

Availability: Usually ships within 24 hours

See ALL Enamelware>>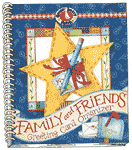 Gooseberry Patch Greeting Card Organizer
$14.95

Availability: Usually ships within 24 hrs


Gooseberry Patch Coupon Organizer
$9.95

Availability: Usually ships within 24 hours

See ALL Paper Pantry>>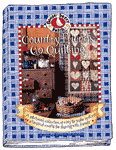 Country Friends Go Quilting
$19.95

Availability: Usually ships within 24 hours

See ALL Softcover Quilting>>

Quick & Easy Knitting
$9.95

Availability: Usually ships within 24 hours

See ALL Leaflets>>