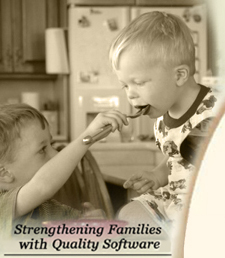 TOP SELLERS
Hi!

I was a bit disappointed in the lack of participation [by the members of my orchestra], but was happy with the end result. We made more in those two weeks than we did all summer. Thanks for your help.

Miranda Sticht
Orchestra Director
Clearfield High/North Layton Jr. High

Hi!

Good news! We are including Cook'n with our holiday fundraiser. The samples you sent convinced us. The board saw these as great gifts and a perfect option to satisfy the district's wellness policy.

Lynne Benedict
PTA
Minnesota


• Current Issue
• Newsletter Archive
• Contact Info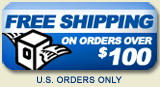 Cook'n is the Best Fundraising Idea Ever!
This is why Cook'n is the Best Fundraiser Ever:
Cook'n is Something Everybody Wants


We've sold over 1,000,000 copies of Cook'n because everybody loves delicious food. Cook'n CD's include many cookbooks, hundreds of delicious, brand-name recipes, and helpful time-saving features.

You Can Offer Cook'n at a Discount


If you act now, you can offer Cook'n CD's at a price that is lower than anywhere else.


Make HUGE Profits




When you sell Cook'n CD's, you get to keep 50% of the revenue!



Cook'n is better than other fundraising ideas because:
There is no upfront cost or minimum sales requirements
Cook'n is something that people can use over and over again...unlike coupons that most people never use or food products that are over sold.
A Cook'n fundraiser is easy. It's easy to deliver Cook'n CD's...unlike food products that must be kept refrigerated or frozen.
It's a great alternative to typical fundraisers. You could stand outside in the sun at yard sales and car washes working your bee-hind off to come away with pennies. Or, you could make big money by offering the people in your community an excellent product at a great price!