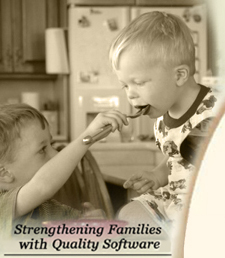 Use this Batter Dispenser for perfect proportions every time!
The smart and easy choice for pancakes and much more!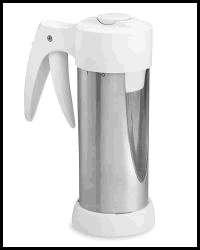 (click to enlarge)
Cuisipro Batter Dispenser
---
List Price: $43.95
Your Price: $29.55
You Save: $14.40
---
Availability: Usually ships within 24 hours
FREE CD with purchase

The Cook'n Breakfast Recipes CD
contains over 200 of your favorite recipes to wake up to in the morning!
($20 Value)

Limited-time offer.
BATTER DISPENSER FEATURES
---
Stainless steel & plastic
Dishwasher safe
2.5 cups capacity
3 easy adjustable size settings
25 yr. manufactures warranty
---
For even, consistant results every time, this dispenser
is perfect for muffin tins, madeleine trays, your famous pancakes, or even waffles!

---

The Cuisipro Batter Dispenser is a great tool for pancakes--and much more! For muffins, madeleines and even waffles, there's no easier, neater way to fill your molds than with this innovative batter dispenser.

Simply fill the batter dispenser and choose the appropriate setting: Small pancakes or madeleines, medium kid-size pancakes and large pancakes, muffins or waffles. The chamber holds 2-1/2 cups of batter and releases with a gentle squeeze of the handle. The drip-resistant valve keeps things tidy and will dispense small berries and chocolate chips. This batter dispenser disassembles for easy dishwasher-safe cleaning.







---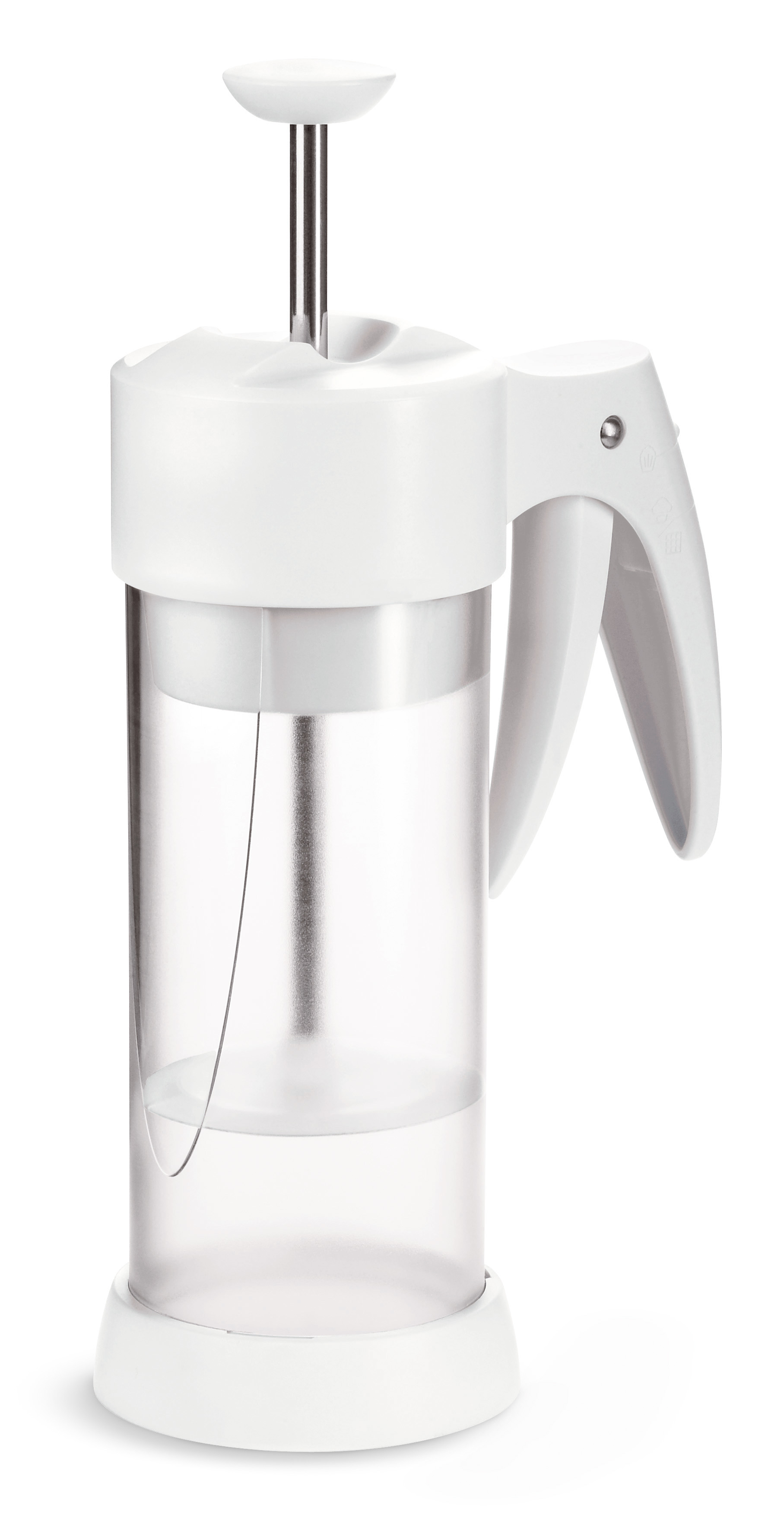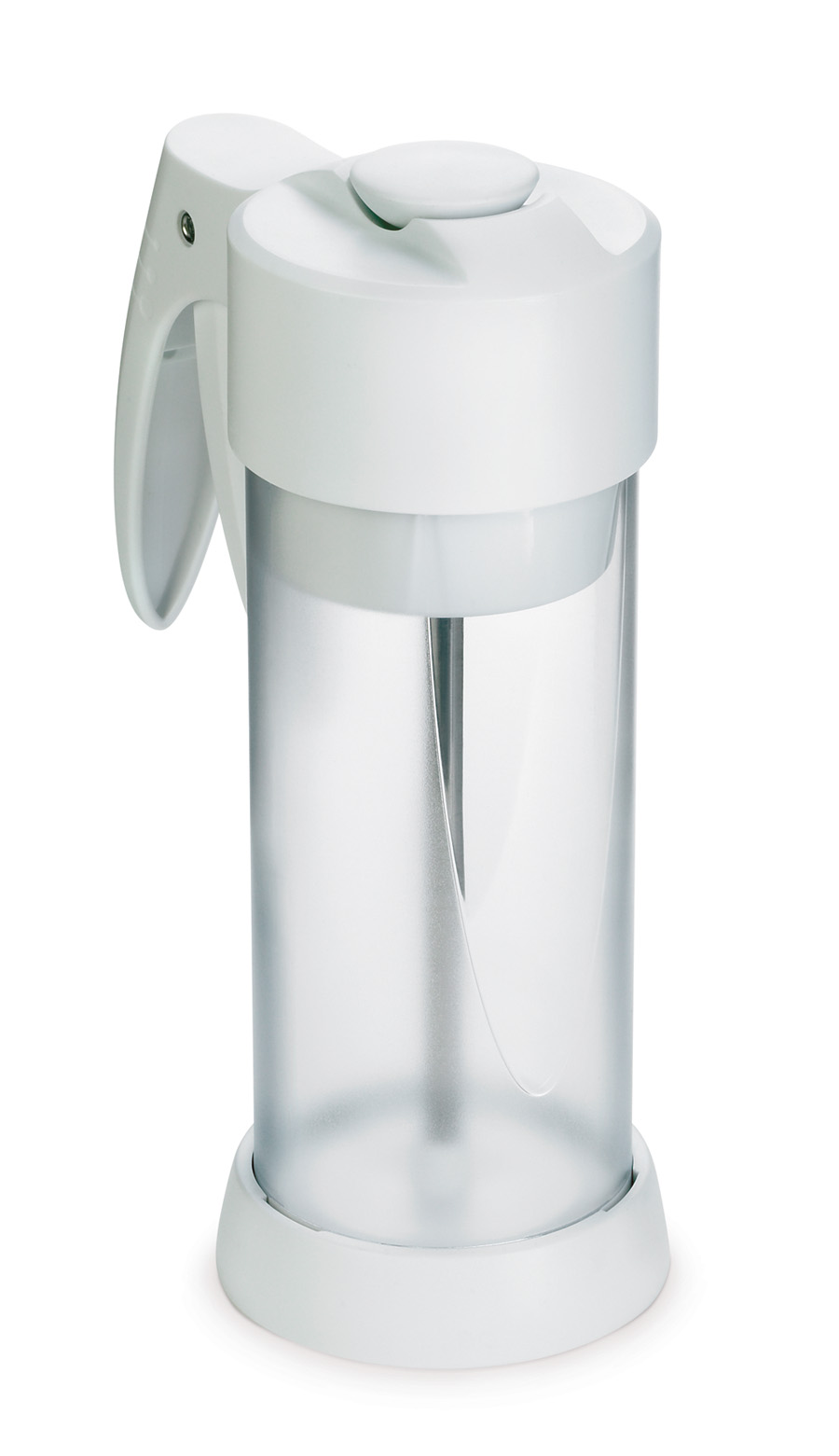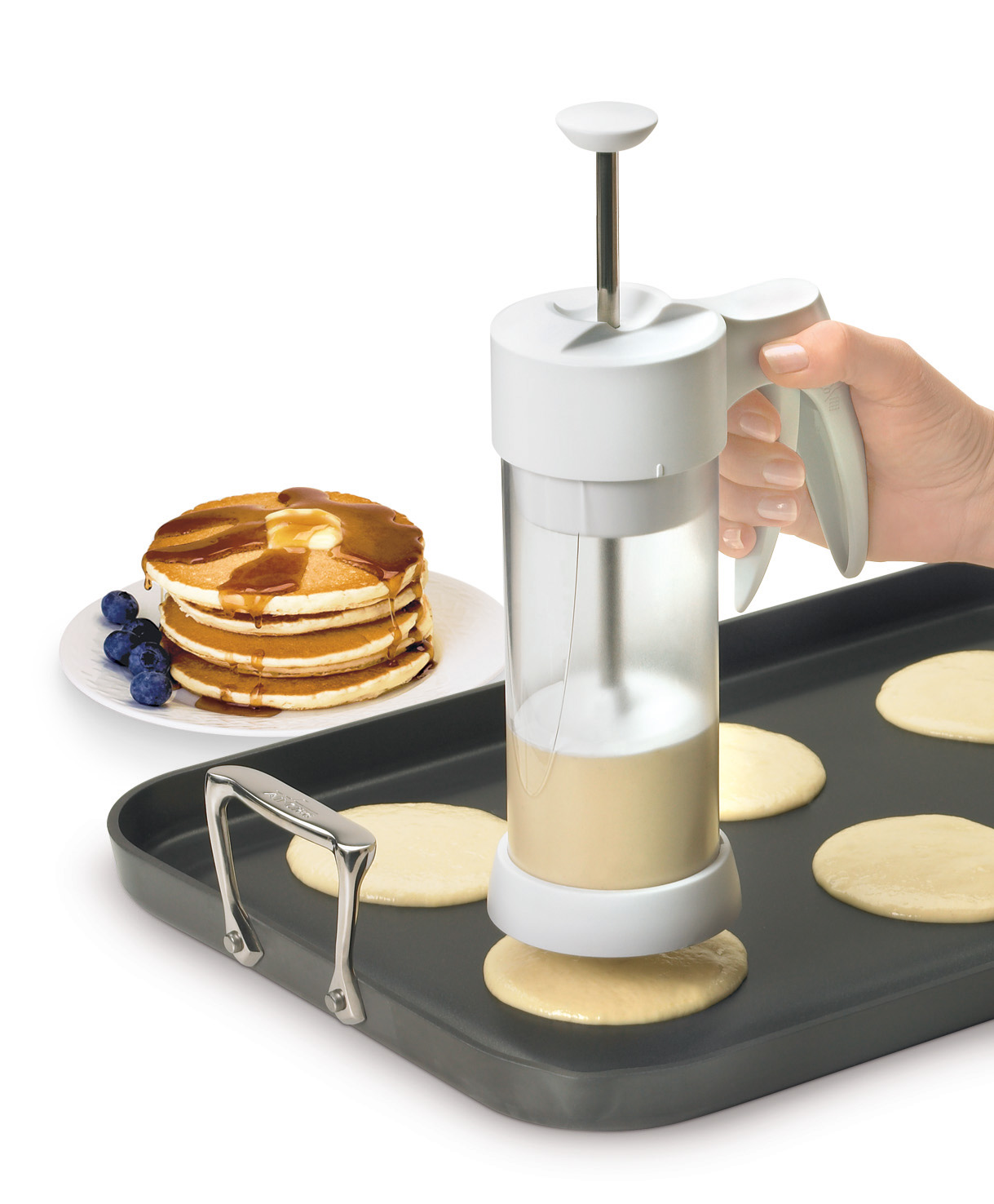 ---
Customers who bought this item also enjoy: