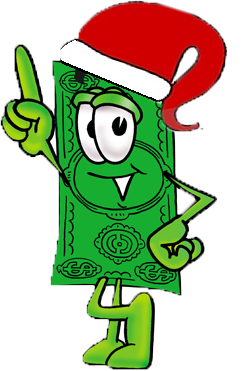 Dollar Countdown
So, my employees came up with another hair brain idea in our last company meeting that I think you're going to love...I'm just not sure that I love it. The meeting went something like this:

EMPLOYEES: "What do you say we do a Dollar Countdown?"

DAN: "A dollar what?"

EMPLOYEES: "A Dollar Countdown is fun! It's where we mark down the price on selected items a dollar each day until we sell out. If people wait long enough they could get some of these items for ZERO! But, if they wait too long, we may sell out and they will end up with nothing."


DAN:
"It sounds really fun. [I was intrigued!]...but where's the part where we make money for your payroll?"
EMPLOYEES:
"...well, it might not make us any money...but it will clear out space in our warehouse for next year...and our customers will love us! And, maybe they will buy something else some day because of our generosity at Christmas time."
So, (gulp) I agreed. Starting today the coupon code:
DollarCountdown
will give you a $1 discount on all items marked with the Dollar Countdown icon. Tomorrow, that coupon code will give you a $2 discount and then $3...then $4...and so forth until we sell out.
Sold out of products set aside for this promotion.
---
Browse our various Products pages(Aplliance, Kitchen tools, Toys & Gadgets)
Look for the products with ME

indicating that the coupon will apply to this item.

But Hurry because they are going fast!

Have a wonderful holiday season!