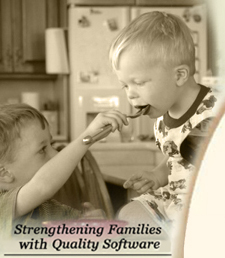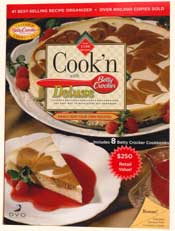 Cook'n with Betty Crocker Deluxe

$59.95




Cook'n Software Download

$79.95


Need more ideas? Try Snickerdoodle Cookie Mixes!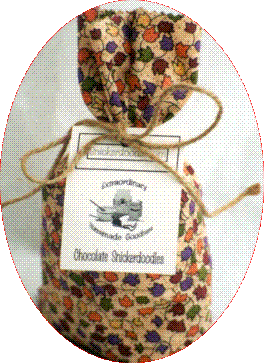 You've made my day! I have enjoyed Cook'n Deluxe and wanted to give a copy to my daughters and daughters-in-law, but couldn't on a fixed income. Then.....here came your e-mail with the bulk packages! Now I can do what I wanted to do!

Nancy Cline

• Current Issue
• Newsletter Archive
• Contact Info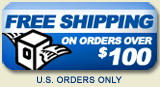 Thanks Dan. Wow. What a wonderful atmosphere you and your family set for the business world to express love in this most wonderful season of the year.

Because this is the way your thoughts go, I know that you and your business and your family and all you love will prosper and live in peace and joy.

This, to me, is what entrepeneurship is all about. It all starts with God's Love for us and in turn our love for God expressed in our love for ALL our human family.

God bless you and yours, Dan. I'm honored to be associated with you and your company and plan to stay with you guys throughout the growth of Cook'n.

Steve W.
Ft. Lauderdale, Florida

Welcome to "Dan's Club", your
Cook'n Product Warehouse!

If you're like me, your christmas list grows longer and less affordable each year. When you consider extended family, friends, co-workers, and neighbors it just seems impossible to give a meaningful, thoughtful, quality gift to everyone you love. That's why I created Dan's Club.

I have received many blessings and there are many people in the community who helped me get off the ground. Now it's my turn to give back to my community and this season they'll call me "Give Away Dan" because I'm just giving it away!

Now you can give a fun, high quality, $30 gift for only $5! That's right! I've bundled some of our favorite products that you can get in bulk quantities at GREAT discount prices, for yourself or to share with others.

These make great gift ideas, and are perfect for:
- Immediate and extended Family
- Neighbors & Friends
- Co-workers, Bosses (ok, maybe not)

- Teachers & Students
- Employees, Contractors, etc.
- Others who you want to share recipes with!


Dan's Club is closed for the year! Have a great holiday!