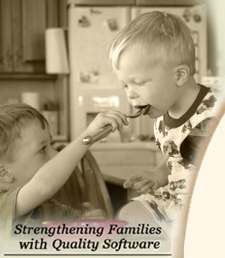 Cook'n with Betty Crocker™

$29.95




Cook'n Download

$79.95




• Current Issue
• Newsletter Archive
• Sign Up Now


• Contact Info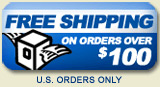 I am here to say THANK YOU! Your software is great!!!

When I read the description of the recipe program, I thought it was too good to be true (the price, the ability of the software, etc.). I even called your company by telephone to ask if I understood the promotional information correctly.

Upon receiving it and using it, I have discovered that every bit of it is true! (I LOVE the nutritional calculation feature!) Thanks so much for your product and for keeping it affordable, too!

Debi Self Read more...
Sweet Party Mix
DVO Recipe Center
Serves: 4 - 8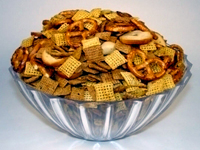 1 (12 ounce) package crispy corn and rice cereal
5 ounces slivered almonds
6 ounces toasted, chopped pecans
3/4 cup butter
3/4 cup dark corn syrup
1-1/2 cups light brown sugar
Preheat oven to 250 degrees F (120 degrees C). Lightly grease a large roasting pan. In a large bowl, mix crispy corn and rice cereal, slivered almonds and toasted, chopped pecans. In a medium saucepan over medium heat, melt the butter and mix with dark corn syrup and light brown sugar. Pour the mixture over the crispy corn and rice cereal mixture. Stir and shake to coat all the nuts and cereal. Pour the coated mixture into the prepared roasting pan. Stirring approximately every 15 minutes, cook 1 hour in the preheated oven. Cool on wax paper, and store in airtight containers.
Help on downloading recipes
Be sure to check the Cook'n Recipe Archive for more recipes.

---
OTHER GREAT RECIPIES AND ARTICLES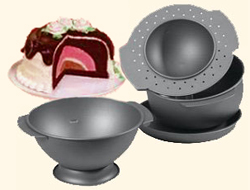 Fill your cakes with ice cream, pudding, icing and more with
Betty Crocker Bake 'n Fill Bake Set
Includes FREE Cook'n with Cake Mixes CD!
---
Copyright © 2007 DVO Enterprises, Inc.