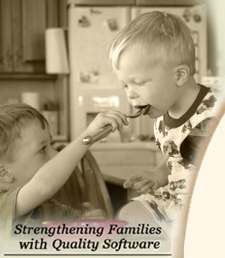 Cook'n with Betty Crocker™

$29.95




Cook'n Download

$79.95




• Current Issue
• Newsletter Archive
• Sign Up Now


• Contact Info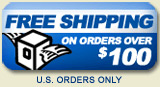 I am here to say THANK YOU! Your software is great!!!

When I read the description of the recipe program, I thought it was too good to be true (the price, the ability of the software, etc.). I even called your company by telephone to ask if I understood the promotional information correctly.

Upon receiving it and using it, I have discovered that every bit of it is true! (I LOVE the nutritional calculation feature!) Thanks so much for your product and for keeping it affordable, too!

Debi Self Read more...
Pizza Swirls
DVO Recipe Center
Serves: 4 - 6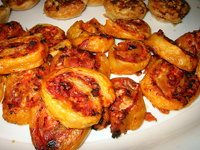 1 (10 ounce) can refrigerated pizza crust dough
1/4 pound Genoa salami, thinly sliced
1/4 pound pepperoni sausage, sliced
1/4 pound provolone cheese, sliced
1/2 cup shredded mozzarella cheese
Preheat oven to 350 degrees F (175 degrees C). Lightly grease a large baking sheet. Roll pizza crust dough into an approximately 10x14 inch rectangle on the baking sheet. Layer with Genoa salami, pepperoni and provolone cheese. Sprinkle with mozzarella cheese to within 1/2 inch from edges of the dough. Roll jelly roll style. Seal the edge with a fork. Bake in the preheated oven 25 minutes, or until golden brown. Slice into 1 inch pieces to serve.
Help on downloading recipes
Be sure to check the Cook'n Recipe Archive for more recipes.

---
OTHER GREAT RECIPIES AND ARTICLES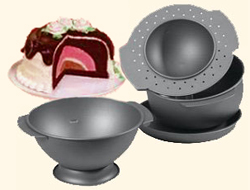 Fill your cakes with ice cream, pudding, icing and more with
Betty Crocker Bake 'n Fill Bake Set
Includes FREE Cook'n with Cake Mixes CD!
---
Copyright © 2007 DVO Enterprises, Inc.