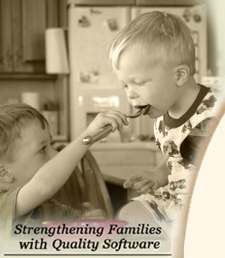 TOP SELLERS
• Current Issue
• Newsletter Archive
• Sign Up Now


• Contact Info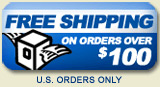 I am here to say THANK YOU! Your software is great!!!

When I read the description of the recipe program, I thought it was too good to be true (the price, the ability of the software, etc.). I even called your company by telephone to ask if I understood the promotional information correctly.

Upon receiving it and using it, I have discovered that every bit of it is true! (I LOVE the nutritional calculation feature!) Thanks so much for your product and for keeping it affordable, too!

Debi Self Read more...
Rhubarb Nectar

DVO Recipe Center
Serves: 4
From Hannah

"I really enjoy your online newsletter - good and wholesome - and I get to vote on important things, like baby names and what's wrong with muffins! I wanted to pass on this recipe that was served to me at the home of a member of the Calgary Field Naturalists Society (Alberta, Canada). It is very easy, refreshing, versatile, and relatively low in sugar (especially for rhubarb)."

12 cups rhubarb, chopped
4 cups water
1 1/2 cups sugar or less

1. Simmer rhubarb and water for 15 minutes.
2. Add sugar and mix in.
3. Boil for 15 minutes. Cool.

Serve 1 part nectar to 2 parts soda, iced tea, or mineral water.

Help on downloading recipes
---
---
Copyright © 2007 DVO Enterprises, Inc.