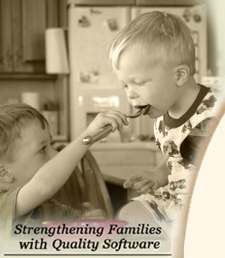 TOP SELLERS
• Current Issue
• Newsletter Archive
• Sign Up Now


• Contact Info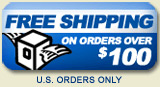 I am here to say THANK YOU! Your software is great!!!

When I read the description of the recipe program, I thought it was too good to be true (the price, the ability of the software, etc.). I even called your company by telephone to ask if I understood the promotional information correctly.

Upon receiving it and using it, I have discovered that every bit of it is true! (I LOVE the nutritional calculation feature!) Thanks so much for your product and for keeping it affordable, too!

Debi Self Read more...

Mediterranean Chicken with Quince
from the Center of Disease Control
DVO Recipe Center


Makes 6 servings

2 quinces, peeled cored and thickly sliced
1 Tablespoon lemon juice
½ cup flour
¼ teaspoon ground black pepper
1 (3.5-pounds.) fresh whole chicken, cut up
3 Tablespoons olive oil, divided
1 large onion, peeled and chopped
2 cloves garlic, peeled and chopped
1 can (14.5-ounces.) diced Italian (Roma) tomatoes
½ cup water
1 cinnamon stick
2 Tablespoons chopped fresh mint

Place quince slices in a small bowl with a little water and lemon juice; set aside. Mix together flour, salt, and pepper in a shallow pan. Lightly dredge chicken in flour mixture until evenly coated. Heat a large skillet over medium-high heat. When hot, add oil, and brown chicken on all sides (about 7 minutes). Remove from pan and set aside. Drain quince, and pat dry with a paper towel. Place quince in skillet and brown on both sides. Lift out with a slotted spoon and set aside. Add remaining olive oil and cook onion and garlic until soft but not brown. Return chicken to pan and stir in tomatoes. Break cinnamon stick in half and add to pan with water. Bring to a boil, cover, and reduce heat. Simmer gently for 20 minutes. Then add reserved quince. Cook for 15 more minutes. Then stir in the mint. Cook until thoroughly heated. Remove cinnamon before serving.


Help on downloading recipes
---
OTHER GREAT RECIPES AND ARTICLES
•Blubarb Crisp
•No Guilt Asparagus Guacamole
•Jicama, Orange and Onion Salad
•Mediterranean Chicken with Quince
•Simple Yucca Simmer
•Stir-Fried Cactus with Tomatoes and Herbs
•LIVE VOTE: How many servings of fruit and vegetables do you serve per day?
• HomeCook'n Cover Page


Unlock the secrets to pressure cooking and prepare tender and flavorful meals in 1/3 of the traditional cooking time.


for Windows 9x/2000/ME/NT/XP/Vista

Not sure what to order?


Piles of recipe cards in your drawer?
Download Cook'n today and get organized!
Cook'n Cookbook Software Download - MSRP $99.95
(Save 20%)
Download: $79.95
CD: $79.95

Buy the CD or download the full version of Cook'n right now! Includes over 300 of our best recipes.
---
Copyright © 2007 DVO Enterprises, Inc..