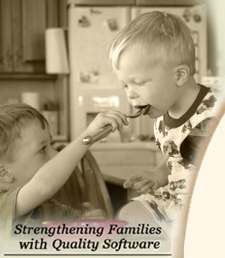 TOP SELLERS
• Current Issue
• Newsletter Archive
• Sign Up Now


• Contact Info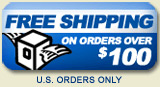 I am here to say THANK YOU! Your software is great!!!

When I read the description of the recipe program, I thought it was too good to be true (the price, the ability of the software, etc.). I even called your company by telephone to ask if I understood the promotional information correctly.

Upon receiving it and using it, I have discovered that every bit of it is true! (I LOVE the nutritional calculation feature!) Thanks so much for your product and for keeping it affordable, too!

Debi Self Read more...

Lemon Bundt Cake
DVO Recipe Center
DVO Recipe Center
Serves: 10






(Replace the lemon peel and juice with orange peel and juice for another delightful treat.)

1 cup butter or margarine, softened
1 cup sugar
4 eggs
1 tablespoon grated lemon peel
1 teaspoon vanilla
2 1/2 cups flour
1 teaspoon baking powder
1 teaspoon baking soda
1/2 teaspoon salt
1 cup plain yogurt
3/4 cup ground blanched almonds

Lemon Glaze:
1/2 cup fresh lemon juice
1/2 cup sugar

Preheat oven to 350-degrees F. Coat a 9-inch tube or bundt pan with non-stick cooking spray. Cream butter and sugar in a mixing bowl. Beat in eggs, one at a time, until smooth. Stir in lemon peel or vanilla. In a different bowl, stir flour, baking powder, soda, and salt together. Stir the flour mixture and yogurt alternately into the egg mixture, mixing well after each addition. Fold in the almonds. Spoon batter into prepared pan. Bake at 350-degrees F. for 60 minutes. Cool for 5 minutes.

While cooling, combine lemon juice and sugar in a saucepan and bring to a boil. Reduce heat and simmer for 6 minutes. Spoon glaze over slightly cooled cake (while still in pan), being sure glaze soaks down the sides and into the cake. Cool the cake completely before inverting onto a serving plate.




Help on downloading recipes

---

OTHER GREAT RECIPES AND ARTICLES
• Peach Smoothies
• Extra-Moist Cornbread
• Greatest-Ever Yogurt Dressing
• Blueberry Bisque
• Pasta Jardiniere
• Tropical Spareribs
• Strawberry Yogurt Pops
• LIVE VOTE: How often do you eat out?
• HomeCook'n Cover Page



for Windows 9x/2000/ME/NT/XP/Vista

Not sure what to order?


Piles of recipe cards in your drawer?
Download Cook'n today and get organized!
Cook'n Cookbook Software Download - MSRP $99.95
(Save 20%)
Download: $79.95
CD: $79.95

Buy the CD or download the full version of Cook'n right now! Includes over 300 of our best recipes.
---
Copyright © 2007 DVO Enterprises, Inc.