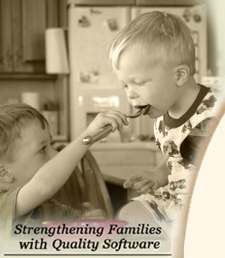 TOP SELLERS
o Current Issue
o Newsletter Archive
o Sign Up Now


o Contact Info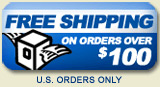 I am here to say THANK YOU! Your software is great!!!

When I read the description of the recipe program, I thought it was too good to be true (the price, the ability of the software, etc.). I even called your company by telephone to ask if I understood the promotional information correctly.

Upon receiving it and using it, I have discovered that every bit of it is true! (I LOVE the nutritional calculation feature!) Thanks so much for your product and for keeping it affordable, too!

Debi Self Read more...

Extra-Moist Cornbread
DVO Recipe Center
Serves: 8

Moist cornbread? Is that Possible? Try this and discover for yourself!

2 eggs
1/4 cup sugar
1 cup flour
2 teaspoons baking powder
1/2 teaspoon baking soda
2/3 cup cornmeal
1/2 teaspoon salt
1 cup plain yogurt
1/4 cup butter, melted

Preheat oven to 400° F. Beat eggs in a mixing bowl and add sugar. Mix well. In a separate bowl, whisk flour, baking powder, soda, cornmeal, and salt. Add the dry ingredients alternately with the yogurt to the egg mixture. Stir in cooled, melted butter. Bake in a greased 10-inch cast-iron skillet for 15-25 minutes. Watch closely after the first 15 minutes to ensure it doesn't burn.



Help on downloading recipes

Be sure to check the Cook'n Recipe Archive for more recipes.



for Windows 9x/2000/ME/NT/XP/Vista

Not sure what to order?


Piles of recipe cards in your drawer?
Download Cook'n today and get organized!
Cook'n Cookbook Software Download - MSRP $99.95
(Save 20%)
Download: $79.95
CD: $79.95

Buy the CD or download the full version of Cook'n right now! Includes over 300 of our best recipes.
---
Copyright © 2007 DVO Enterprises, Inc..