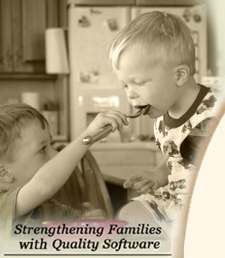 TOP SELLERS
• Current Issue
• Newsletter Archive
• Sign Up Now


• Contact Info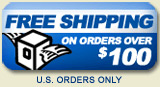 I am here to say THANK YOU! Your software is great!!!

When I read the description of the recipe program, I thought it was too good to be true (the price, the ability of the software, etc.). I even called your company by telephone to ask if I understood the promotional information correctly.

Upon receiving it and using it, I have discovered that every bit of it is true! (I LOVE the nutritional calculation feature!) Thanks so much for your product and for keeping it affordable, too!

Debi Self Read more...
Muesli
Plan ahead for this easy, energy-boosting breakfast!

DVO Recipe Center
Serves: 4

1 cup old-fashioned oats
1/2 cup rye or wheat flakes
1-1/4 to 1-1/2 cups plain yogurt
3/4 cup milk
1/2 cup dried fruit, chopped (prunes, currants, dates, apricots, apples)
1 teaspoon grated lemon zest
1/2 teaspoon cinnamon
1 small tart apple, peeled, shredded
1/2 cup almonds, chopped

The day before serving, combine all ingredients except apples and almonds. Stir well, cover, and chill overnight. Just before serving, stir in apple and almonds. Add more yogurt to thin, as needed.
Help on downloading recipes
---
---
Copyright © 2007 DVO Enterprises, Inc..