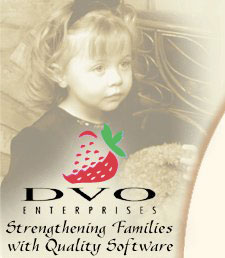 Spinach Soufflé Roll
Serves: 6



Print this Recipe

1/3 cup butter or margarine
3 tablespoons flour
3/4 cup milk
1/2 cup parmesan cheese grated
1/2 cup sharp cheddar cheese grated
Tabasco® pepper sauce to taste
4 eggs separated
1/8 teaspoon salt
1/4 teaspoon cream of tartar
Topping:
1/3 cup sharp cheddar cheese grated
2 tablespoons walnuts chopped
* Part two.
1 1/2 pounds spinach fresh, washed, stemmed, and chopped
2 tablespoons butter or margarine
1/4 cup green onions minced
1/4 teaspoon salt
1/2 cup sour cream
2 tablespoons mayonnaise real
1 tablespoon cream style horseradish
Parmesan cheese Grated




Get 150 more recipes like this for ONLY $1





Heat oven to 350° F. Grease a 10 x 15-inch jelly roll pan, using solid shortening. Line with foil and grease again; dust evenly with flour. Melt butter or margarine in saucepan; add flour and stir for 3 minutes. Add milk and continue to cook, stirring until thick; add cheeses and stir until melted. Remove from heat; stir in Tabasco®. Beat yolks until thick and golden; beat into cheese mixture. Beat whites with salt and cream of tartar until stiff but not dry. Stir 1/3 whites into cheese mixture. Fold in remaining whites until just combined. Spread mixture into prepared jelly roll pan. Bake for 15 minutes or until surface is golden and firm when pressed with finger.

Filling:
*Steam spinach in covered saucepan for 3 minutes in water clinging to leaves after washing. Remove lid and raise heat; stir until moisture has evaporated. Remove spinach and drain. Melt butter or margarine in saucepan; add minced onion and sauté for 3 minutes. Return spinach to pan; add salt, sour cream, mayonnaise, and horseradish. Stir for a minute or two.

With spatula, loosen edges of baked soufflé; invert on a sheet of greased foil sprinkled with grated Parmesan cheese. Peel off top piece of foil. Spread surface of soufflé evenly with spinach filling. From the long side of soufflé, roll up like a jelly roll with the aid of bottom foil. Place the soufflé roll seam side down on greased cookie sheet. Sprinkle top with a mixture of coarsely grated Cheddar cheese and nuts. Broil 5 inches from heat until melted (about 4 minutes). Serve immediately.


---
Cook'n is Also Available At:







Affiliate Program
|
Privacy Policy
|
Other Resources
|
Contact Us

© 2007 DVO Enterprises, Inc. All rights reserved.
Sales: 1-888-462-6656