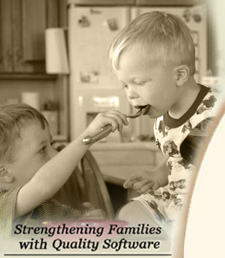 Cook'n with Betty Crocker

$29.95




Cook'n Software Download

$79.95



I just want to tell you that I love this product! It is so helpful for busy families like mine. It helps free up so much of my time to do other great things.

My husband and children have even added recipes to my menus that they would like. I hardly have to plan at all. I also appreciate the quick response and information we get from DVO right after ordering it. I can't wait to get more Cook'n products. You have a winning company and I will gladly pass it on.

Marcia Lewis - a happy customer

• Current Issue
• Newsletter Archive
• Contact Info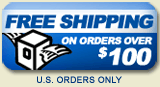 Online Gift Certificates
Make a GREAT Last-Minute Gift



You set the cash value
Receive certificate immediately via e-mail
The recipient can choose the gift perfect gift
Never Expires

Set the gift amount








Since DVO.com has such a wide variety of unique, high-quality products at affordable prices, sometimes it's difficult to choose the best gift.

Now, the solution is simple...give DVO Gift Certificates and let the recipients decide! And, since the Certificates are sent by e-mail, they makes a great last-minute gift!

They're EASY too! This is how they work:

Click and set the gift amount
Then, you will receive the gift certificate in your e-mail in-box
Print the gift certificate and give it as a gift
OR
Have the gift certificate e-mailed directly to the recipient
When the recipient receives the gift certificate, he/she simply chooses the perfect gift from the DVO Store, enters the gift certificate number into the DVO Shopping Cart at check-out, and the value of the gift certificate is then applied to the recipient's order.

Give your family & friends DVO Gift Certificates and they can choose the perfect gift for themselves!