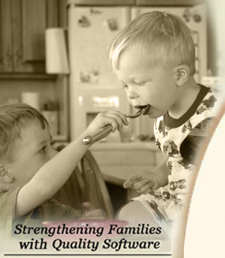 Volume I - March 27, 2009
Second Life for Kitchen Trash
by Alice Osborne and Patty Osborne

Information Courtesy Care2

Old tea leaves in the litter box? Grapefruit peels for a skin tonic? If you aren't able to compost, think about giving your kitchen trash a second life. Here's how:
Egg Shells

Sprinkle cleaned egg shells atop the garden soil to deter garden pests and provide nourishment to the soil.


Make ridiculously cute seed-starting pots:

1. Crack the tips off several eggshells, reserving the eggs for cooking. Fill shells with a light soil mixture and one or two seeds (nasturtiums are good), and prick drainage holes in the bottom of each shell with a pin. Keep moist and warm.
2. When seedlings have reached a suitable size, plant them directly in the ground, crushing the shell so the roots can emerge.


Help nesting birds–save the (calcium-rich!) shells of eggs you use. Grind up the egg shells and stir them into cornmeal, sprinkle the cornmeal/calcium mix around the feeders, on a platform if available.

Fruit and Vegetable Peels



Grate the outer layer of oranges, lemons or limes to make zest for marinades, baking, flavored vinegars and oils–it also freezes if you wrapped well.


Strips of peel are good in cocktails, sparkling water, and tap water–or to make candied citrus peels:

Candied Citrus

The tangy flavor of candied grapefruit peel is particularly unusual and good. A little bit of this candy goes a long way.



2 cups organic grapefruit, orange, lime or lemon peel
1/2 cup Sucanat (the most whole, organic sugar)
water

Combine citrus peel and 1 1/2 C water in saucepan. Bring mixture slowly to a full boil, stirring constantly until sugar has dissolved. Simmer for 10 minutes, stirring occasionally. Repeat three to four times using fresh water each time. Remove pan from heat, and using a slotted spoon, remove peels. Meanwhile, for each cup of peel make a syrup of 1/4 C water to 1/2 C sugar. Add peel and boil until all the syrup is absorbed and peelings are transparent. Toss them in a bowl with Sucanat to lightly coat, and place on a drying rack.



Download this recipe.
Infuse honey, olive oil, or vinegar with citrus peels.


Rub juiced lemon or lime halves on greasy pans, splattered stove tops, stinky sinks, counters or cutting board to clean and refresh.


Leftover orange or grapefruit peels can be lightly rubbed on your face (watch out for your eyes!), then gently rinsed with warm water, for a nice skin tonic.


Lemon peel can help lighten age spots–strap or tape a small piece on the spot and leave an hour.


Rub the fleshy part of a piece of avocado peel on your face for a luscious quick moisturizer.


Potato peelings are a great puffiness-reducer: apply the moist side of the fresh peels to your skin and let sit for 15 minutes.

Vegetable Leftovers and Trimmings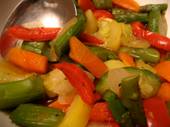 Vegetable scraps are filled with flavor and vitamins. Use them for vegetable stock–if you don't have time now, freeze for future use.


Put herb stems in your soup stock too.


Toss leftover salad in a blender with tomatoes or tomato juice and make an instant gazpacho or vegetable juice.

Brewed Coffee Grounds



Coffee grounds are a great natural exfoliator–make a body scrub with coffee grounds, coconut oil, and a little brown sugar.


Use coffee grounds as mulch for acid-loving plants, such as rosebushes, azaleas, rhododendrons, evergreens, and camellias–they'll appreciate your used coffee grounds for their natural acidity and the nutrients they'll add to the soil.


Sprinkle used grounds around places where you don't want ants, or on the ant piles themselves. Used grounds are also said to repel snails and slugs.


Before cleaning the fireplace, sprinkle with still-damp used coffee grounds–this weighs down the ash dust and makes cleaning much easier.


Soak used grounds in hot water and use as a dye bath for Easter eggs, cloth, and paper.

Used Tea Leaves and Tea Bags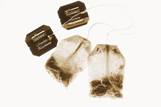 Cool tea bags provide relief when applied to bug bites and minor burns, including sunburn.


Tannins in tea are known for anti-inflammatory effects, so put a chilled tea bag on puffy eyes.


Use tea leaves to feed your garden plants–green tea is high in nitrogen–and they will even ward off pests and insects.


Tea leaves have a long tradition of being used as a deodorizer. Tea has antibacterial properties, which makes tea leaves great for fighting odor.


Sprinkle used, dried, tea leaves on your carpet and let sit for ten minute before vacuuming to help reduce odors.


Sprinkle used, dried tea leaves in litter boxes and pet beds to help reduce odors.

Cheese Rinds



Cheese rinds (without the wax!) can be placed in soup stocks to add surprising flavor.


Stale Bread


Make bread pudding! Here are two favorites:

Strawberry-Rhubarb Bread Pudding



2 cups organic milk (if bread is very dry, you may need to add more milk)
2 cups chopped rhubarb, leaves removed (they're toxic!) and stalks washed
2 cups quartered strawberries, hulled and washed
1 cup honey
2 large organic eggs
1 teaspoon vanilla extract
10 cups day-old bread cubes (challah, brioche, baguette, etc.)

Preheat oven to 350° F. Whisk milk, eggs and vanilla in large bowl to blend. Fold in rhubarb, strawberries, and bread cubes and let stand for 15 minutes. Put pudding mixture in a 9-inch springform pan. Bake bread pudding until tester inserted into center comes out clean, about 40 minutes. Let cool. When ready to serve, run a knife around the edge of the pan to loosen the sides. Remove ring from pan.



Download this recipe.
Pumpkin Bread Pudding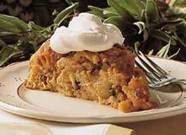 2 cups milk (or part half and half, if feeling naughty)
4 cups fresh pumpkin chunks, roasted, pureed and drained if very watery (or 1 15-ounce can pure pumpkin)
1 cup maple sugar or Sucanat
2 large organic eggs
1 1/2 teaspoons ground cinnamon
1/2 teaspoon ground ginger
1/2 teaspoon ground nutmeg
1/8 teaspoon ground allspice
1 pinch of ground cloves
1 teaspoon vanilla extract
10 cups day-old bread cubes—challah, brioche, baguette, etc
1 cup (or more if you like) mascarpone or fresh whipped cream

Download this recipe.
Maple-Candied Pumpkin Seeds

1 cup hulled pumpkin seeds (pepitas)
2 tablespoons maple syrup
1/2 teaspoon butter
Preheat oven to 350°F. Whisk milk pumpkin, maple sugar, eggs, spices and vanilla in large bowl to blend. Fold in bread cubes. Let stand 15 minutes; put pudding mixture in a 9-inch springform pan. Make the maple-candied seeds by tossing the seeds with maple syrup, grease a baking sheet with butter and spread seeds out in a single layer. Bake them with the bread pudding, stirring occasionally, until they are golden and caramelized. They should be on the dry side, but may still be sticky. Bake pumpkin bread pudding until tester inserted into center comes out clean, about 40 minutes. Let cool. When ready to serve, run a knife around the edge of the pan to loosen the sides. Remove ring from pan.
Top with thick swirls of mascarpone or whipped cream, and sprinkle with candied pumpkin seeds.

Download this recipe.
Blend stale bread in a blender until course for a ready supply of homemade bread crumbs–add salt, pepper, and seasoning if you like.


For croutons: slice stale bread into cubes, toss with a bit of olive oil, dried rosemary, salt and pepper–bake at 300 F° until lightly browned. Cool and store in an airtight container.










---
Contribute to the Cook'n Club!
DVO would love to publish your article, prose, photography and art as well as your cooking, kitchen and nutrition tips, tricks and secrets. Visit the Newsletter Submission / Win Win for All section in our Forum for more information and details.
---
---