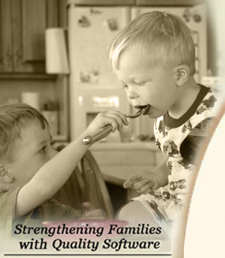 Volume I - November 30, 2007
Whoopsie!
Notes from Folks...

Hi Dan,

I saw your video on pumpkin scones and was really disappointed with what you made. I thought that you where actually going to make pumpkin flavored scones and instead they were deep fried donuts. Scones are not fried, Welsh cakes are fried.

Also when making scones you don't need to knead the dough very much and use cold butter. Actually if you knead the dough to much you release to much gluten and they don't come out soft and almost flaky. I enjoy most of your video's but here is a suggestion, please don't call a recipe one thing when it really is something else, (example) the pumpkins scones when you really meant donuts.

I'm not a chef but I have been taught by my mother and grandmother how to cook and bake following most of the rules that chef's follow and it has never failed me yet. If you every do any baking and you want it to turn out like what Grandma made or the bakery down the street, you really need to understand the basic rules.

Things like using cold butter for light and/or flaky biscuits, pie doughs, extra. Don't knead too much, over kneading releases the gluten and it also doesn't allow you to keep the pockets of cold butter in the dough. That is what make it's light and flaky. There are times that you may want to knead the dough more but never over knead it.

Just remember, the basics is what really makes the difference between good and outstanding. My Mother and Grandmother always said to take the time to do it right and you'll never go wrong.

Thank you for taking the time to read this and I hope you have a wonderful Thanksgiving.

Sincerely,

Kate Karl



---

Hello Kate,

The mistake was mine. After I sent the message, Kathy pointed out my mistake. She said I should have said "Jack-O-Lantern" Scones…not Pumpkin Scones! Whoops! Sorry!!

Thanks for the feedback about kneading too. It sounds like we need to get you on camera with us to show us some of your tips and techniques!

Happy Thanksgiving!

Dan



---
Contribute to the Cook'n Club!
DVO would love to publish your article, prose, photography and art as well as your cooking, kitchen and nutrition tips, tricks and secrets. Visit the Newsletter Submission / Win Win for All section in our Forum for more information and details.
---
---