Desserts in the Dutch Oven
by Amy Hunt
Any hearty outdoor meal deserves the company of a tasty dessert. It may seem strange that the seasoning soaked into the pores of a Dutch oven from many meat and potato meals can also produce incredible desserts. From cookies to cakes to sweet breads, it can all be done in the Dutch oven.
My personal favorite thing to come out of a Dutch oven is cobbler. It can be cobbler of any kind. My father taught all his kids how to make cobbler. Just dump your fruit in the bottom of the oven (any kind of pie filling or even pineapple rings works well) dump a white cake mix straight from the box onto the fruit and cover with a can of Sprite. In my father's words, "Cook it until you can smell it, then check it, it should be done." Or for those who would like an official recipe, try the following: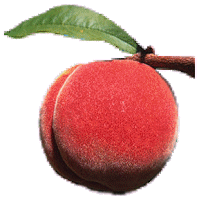 Peach-Orange Dump Cobbler
2 (30 oz.) cans sliced peaches; drained
2 (8 oz.) cans mandarin oranges; drained
1 ½ tsp. cinnamon
¾ cup brown sugar
1 yellow cake mix; dry
1 can Orange soda
4 Tbs. butter; cut into pieces
vanilla ice cream
Line a 12" Dutch oven with heavy duty foil. To the Dutch oven add peaches, oranges, and cinnamon. Stir to mix. Sprinkle brown sugar over fruit. Dump cake mix in a large pile over center of fruit. Make a well in the center of the cake mix. Pour orange soda into the well then stir cake mix in to moisten. Spread mixture evenly over fruit. Dot top with butter.
Place lid on Dutch oven and bake using 8-10 briquettes on bottom and 14-16 briquettes on top for 45-60 minutes.
Serve warm with vanilla ice cream.
Serves: 8-10
Strawberry Pecan Cake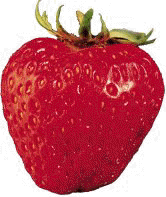 Cake

1 white cake mix
1 (3 oz) box Strawberry Jell-O
1 cup vegetable oil
4 large eggs; beaten
½ cup milk
1 cup flaked coconut
1 cup mashed strawberries
1 cup chopped pecans

Frosting

1 (8 oz) brick cream cheese at room temp
4 Tbs. butter at room temp
1 tsp. vanilla
¾ cup mashed strawberries
1 ½ lbs. powdered sugar
½ cup chopped pecans

Prepare Cake: In a large bowl stir together cake mix and Jell-o. Mix in oil, eggs, and milk until well mixed. Stir in coconut, strawberries, and pecans.

Spray a 10" Dutch oven with cooking spray then pour in cake batter and spread evenly. Cover oven and bake using 6-8 briquettes on bottom and 12-14 briquettes on top for 45 to 50 minutes or until top center of cake springs back when lightly touched. Remove heat from oven and let cake rest in oven with the lid cracked for 10 minutes.

Run a rubber spatula around the edge of the oven to loosen the cake. Lay a piece of parchment paper across the top of the oven then put the lid on and carefully invert the oven so that the cake drops onto the lid. Lift the oven off the lid then slide the cake off the lid onto a cooling rack and remove the parchment paper. Allow the cake to cool to room temperature.

Prepare Frosting: In a large bowl cream together the cream cheese and butter. Mix in vanilla and powdered sugar until a firm spreadable consistency is achieved. Chill the frosting if it seems a bit soft. Stir in strawberries and pecans.

Slice cooled cake in half horizontally and remove top half. Frost the cut side of bottom cake half then replace top half of cake cut side down. Frost top and sides of cake generously with frosting.

Serves: 10-12

* DVO welcomes your kitchen hints and cooking or nutrition questions! Email us and we'll post your hints and Q/A's in upcoming newsletters! *