Liquid Smoke 2
I read your "liquid smoke" letter with much interest. We have just moved back to America after being in the Australian Outback for two years with the US Air Force. It is with great sadness that they do not normally carry liquid smoke, however, where we were was a town that was built originally to support our US Navy when they were stationed there. The local supermarket was extremely "American" friendly and ordered in several products that were a staple to us Americans living there. One of them was liquid smoke, another was Crisco (at $20.00 a can). They also ordered in Old El Paso products for us gringos who "needed" a good mexican fix every now and then (more "now" than "then").
The store's name was Foodworks Supermarket in Exmouth, West Australia. If there is a way for you to pass this information along to the person who wrote the letter, Foodworks contact number is: (within Australia) 08-9949-1229. They can talk to either Jan or Matt and they will be able to help her get the liquid smoke. I am sure it wouldn't be a problem mailing it out to her as it would certainly be cheaper on postage.
I hope this helps. Thanks for your great monthly newsletter and your wonderful product.
Cheers!
Cheryl Stark
---
IT IS NOT USED IN THE GOOD BBQ HERE IN MEMPHIS!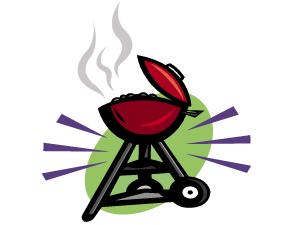 It leaves a bitter after taste about 60 to 90 minutes after you have finished your meal. Gridley's BBQ owner Clyde Gridley would NEVER let a bottle be brought into his establishments.
Best to ignore this stuff
A J Walton