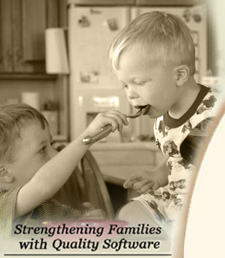 TOP SELLERS
Hi Dan, That blooper video was priceless! Thank you for sharing that. I had a good laugh. The best part was when you sprayed yourself with whip cream....I laughed so hard on that one. And when you said, "order one of these now and you can do this at your house", well I just lost it! Too funny Dan, that was really great!

Thanks again
Sunny

• Current Issue
• Newsletter Archive
• Contact Info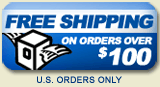 Happy Father's Day!!!
To show my gratitude to all of the fathers who are using Cook'n, I put together a blooper video clip for you.

It's a little embarrassing but I thought you would like it. Happy Father's Day!


By the way, keep your eye out for our upcoming Fresh Water Pearls offer. As you may know, my parents are serving a mission for the church in Thailand.

In an effort to help out some of the locals, they sent me some hand-made, fresh water, pearl necklaces to offer to the HomeCook'n subscribers. They're BEAUTIFUL!

We'll be offering them soon. The price will be PHENOMENAL and supplies are limited so keep your eyes peeled and act quickly!

Happy Father's Day!

Dan Oaks
President and Founder
DVO Enterprises, home of Cook'n software


Here are some photos of my parents in Thailand...



They were asked to teach the meaning of Christmas to 800 students at a local school.



They acted like Santa and gave out treats to each student.



They also taught country dancing. I'm not sure how that relates to Christmas. I don't remember the three wise men doing a line dance.but my parents love to teach it and the kids love to do it.so go figure!



Here's my mom with a nice Thai lady and her naked kid!



Here's my mom on a water buffalo! Giddeeup!



More country dancing.



Here's my Dad with some monks. I don't think he was successful at converting them to Christianity!

I'll have some photos of the pearl necklaces soon. Keep an eye out for them!

Happy Father's Day!