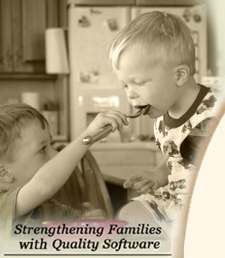 TOP SELLERS
• Current Issue
• Newsletter Archive
• Sign Up Now


• Contact Info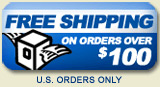 I am here to say THANK YOU! Your software is great!!!

When I read the description of the recipe program, I thought it was too good to be true (the price, the ability of the software, etc.). I even called your company by telephone to ask if I understood the promotional information correctly.

Upon receiving it and using it, I have discovered that every bit of it is true! (I LOVE the nutritional calculation feature!) Thanks so much for your product and for keeping it affordable, too!

Debi Self Read more...

Zesty Sloppy Joes
DVO Recipe Center
Serves: 20

From Cook'n with Taste of Home

For a big family gathering, these sandwiches are a hit. I have never served them without getting recipe requests. A fantastic blend of seasonings in a hearty sandwich means no on can eat just one.
-Sandy Abrams, Greenville, NY


4 pounds ground beef
1 cup chopped onions
1 cup finely chopped green peppers
2 (10 3/4-ounce) cans condensed tomato soup, undiluted
1 (15-ounce) can thick and zesty tomato sauce
1 (8-ounce) can tomato sauce
3/4 cup packed brown sugar
1/4 cup ketchup
3 tablespoons Worcestershire sauce
1 tablespoon prepared mustard
1 tablespoon ground mustard
1 teaspoon chili powder
1 teaspoon garlic salt
20 to 25 hamburger buns

In a large saucepan or Dutch oven over medium heat, brown beef and onion. Add green pepper. Cook and stir for 5 minutes; drain. Add the next 10 ingredients; bring to a boil. Reduce heat; cover and simmer for 1 hour, stirring occasionally. Serve on buns. Serves 20.

© Copyright Reiman Publications, 1993-1997


Help on downloading recipes

Be sure to check the Cook'n Recipe Archive for more recipes.


for Windows 9x/2000/ME/NT/XP/Vista

Not sure what to order?


Piles of recipe cards in your drawer?
Download Cook'n today and get organized!
Cook'n Cookbook Software Download - MSRP $99.95
(Save 20%)
Download: $79.95
CD: $79.95

Buy the CD or download the full version of Cook'n right now! Includes over 300 of our best recipes.
---
Copyright © 2007 DVO Enterprises, Inc.