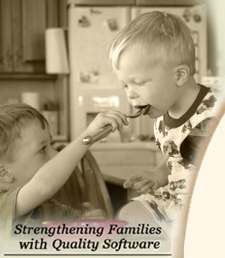 TOP SELLERS
• Current Issue
• Newsletter Archive
• Sign Up Now


• Contact Info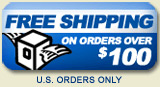 I am here to say THANK YOU! Your software is great!!!

When I read the description of the recipe program, I thought it was too good to be true (the price, the ability of the software, etc.). I even called your company by telephone to ask if I understood the promotional information correctly.

Upon receiving it and using it, I have discovered that every bit of it is true! (I LOVE the nutritional calculation feature!) Thanks so much for your product and for keeping it affordable, too!

Debi Self Read more...

Turkey Soup
DVO Recipe Center
Serves: 12

1 turkey carcass
12 cubes chicken bouillon
5 large potatoes, cubed
1 onion, chopped
1 stalk celery, diced
6 cups carrots
2 15-ounce cans corn
2 14 1/2-ounce cans stewed tomatoes
2 cups elbow macaroni
Salt & pepper as needed

Fill a stock pot half to three quarters full of water and boil it.

Add bouillon cubes and the turkey carcass and let it boil for about 45 minutes to an hour.

While the carcass is boiling, chop up the rest of the vegetables.

Use a slotted spoon to remove the turkey bones from the boiling water.

Add all the vegetables and while they're cooking, remove the meat from the turkey carcass.

Chop the turkey meat into bite sized chunks and add to stock pot.

When vegetables are nearly ready, add the elbow macaroni.

Season well with salt and pepper (it takes a lot of salt!).

Enjoy!

Note: Add more water as needed until the consistency is the way you prefer it.

For a hearty meal, serve in a bread bowl or with rolls. Enjoy!




---
Copyright © 2007 DVO Enterprises, Inc.