Tomato Soup with Garlic Bread
DVO Recipe Center
Serves: 5
1 cup chopped yellow onions
1/2 pound italian sausages, link or bulk, hot or mild
3 tablespoons garlic, minced
2 14 1/2-ounce cans diced tomatoes
2 14 1/2-ounce cans beef broth
1/4 cup worcestershire sauce
1/2 teaspoon oregano
1/2 teaspoon marjoram
1 cup white wine

Remove meat from links and break up or use bulk sausage and break up. Sauté meat until well cooked. Remove from pan.

Sauté onions and garlic in same pan until tender. Add cooked meat. Add wine, oregano and marjoram. Cook down about 1/2 and then add beef broth. Add tomatoes and bring to boil. Reduce heat to simmer and add Worcestershire sauce.

Simmer for 1/2 to 3/4 hour.

Serve over toasted garlic bread.

Help on downloading recipes
Be sure to check the Cook'n Recipe Archive for more recipes.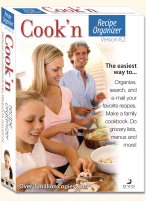 for Windows 9x/2000/ME/NT/XP/Vista

Not sure what to order?

Piles of recipe cards in your drawer?
Download Cook'n today and get organized!
Cook'n Cookbook Software Download - MSRP $99.95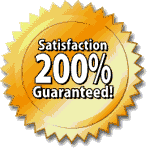 (Save 20%)
Download: $79.95

CD: $79.95



Buy the CD or download the full version of Cook'n right now! Includes over 300 of our best recipes.