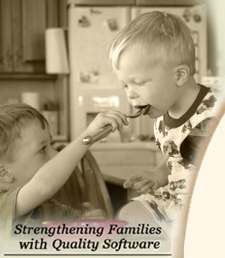 Cook'n with Betty Crocker™

$29.95




Cook'n Download

$79.95




• Current Issue
• Newsletter Archive
• Sign Up Now


• Contact Info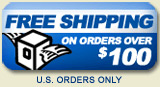 I am here to say THANK YOU! Your software is great!!!

When I read the description of the recipe program, I thought it was too good to be true (the price, the ability of the software, etc.). I even called your company by telephone to ask if I understood the promotional information correctly.

Upon receiving it and using it, I have discovered that every bit of it is true! (I LOVE the nutritional calculation feature!) Thanks so much for your product and for keeping it affordable, too!

Debi Self Read more...
Chicken Enchiladas
DVO Recipe Center
Quick, Easy, and Delicious!

If video does not play in a few moments click here.
Please contact us if you still can't view the video
Makes 8-10 servings
Timberly Sitake

4 16-ounce cans diced tomatoes
2-4 jalapeño peppers
1 bunch green onions
1/2 medium onion
6-8 cloves garlic
Salt to taste
2 pounds chicken
1/2 sweet onion
3 tablespoons olive oil
1 teaspoon salt
1/2 teaspoon pepper
30 corn tortillas
1 cup olive oil
4 cups mozzarella cheese

Chop first 5 ingredients in blender, then cook in a pot over medium until hot. Salt to taste. Chop chicken and sweet onion and fry until chicken is cooked and onions are clear. Salt and pepper to taste. Fry tortilla shells in oil to soften. Roll chicken in tortillas and place in 9x13 pan, top with salsa and mozerella cheese. Bake at 350 for 30 minutes.
Help on downloading recipes
---
---
Copyright © 2007 DVO Enterprises, Inc.