Super Spaghetti
DVO Recipe Center
Serves: 5
1 Tb. dry minced onion
1 Tb. dry parsley flakes
1 Tb. cornstarch
2 tsp. dry red pepper
1/2 tsp. salt
1/4 tsp. minced garlic
1 tsp. sugar
3/4 tsp. Italian seasoning
Mix spices together and place on a square of foil. Fold up and place in a sealed bag. Place a bag of spaghetti noodles, the spice packet, and these instructions in a gift bag: "For a delicious spaghetti dinner, brown 1 lb. Ground beef (if desired). Add 2 (8-oz) cans tomato sauce, 1 (6-oz) can tomato paste, and 2-3/4 c. water. Stir in the seasoning packet and simmer for 30 minutes. Serve over cooked pasta."
Help on downloading recipes
Be sure to check the Cook'n Recipe Archive for more recipes.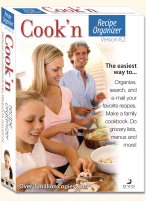 for Windows 9x/2000/ME/NT/XP/Vista

Not sure what to order?

Piles of recipe cards in your drawer?
Download Cook'n today and get organized!
Cook'n Cookbook Software Download - MSRP $99.95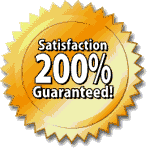 (Save 20%)
Download: $79.95

CD: $79.95



Buy the CD or download the full version of Cook'n right now! Includes over 300 of our best recipes.